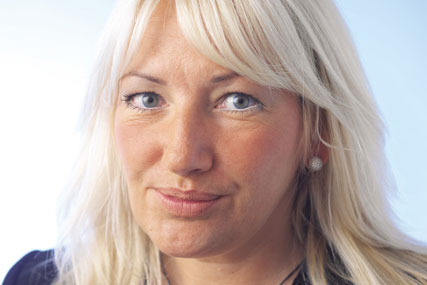 Bailey's departure has been discussed at a senior management meeting today. She is to leave with immediate effect.
Trinity Mirror said it was "progressing" with its search for her replacement and was working with headhunter Egon Zehnder International.
Vijay Vaghela, group finance director, working with chairman David Grigson, is assuming the role of chief executive until a replacement is found.
Vaghela has been tipped as a strong candidate as replacement for Bailey, along with Trinity Mirror's managing director Mark Hollinshead.
Grigson said today: "The company and the board are grateful to Sly for her immense contributions and leadership over nearly 10 years.
"Despite the deep economic downturn, the actions she has taken with her team have ensured the company has consistently delivered robust profits."
Bailey was chief executive of Trinity Mirror for 10 years.
Her departure was announced just after months after the group reported a 40% drop in pre-tax profits, along with shareholder unrest over her pay packet.
Follow John Reynolds on Twitter @johnreynolds10