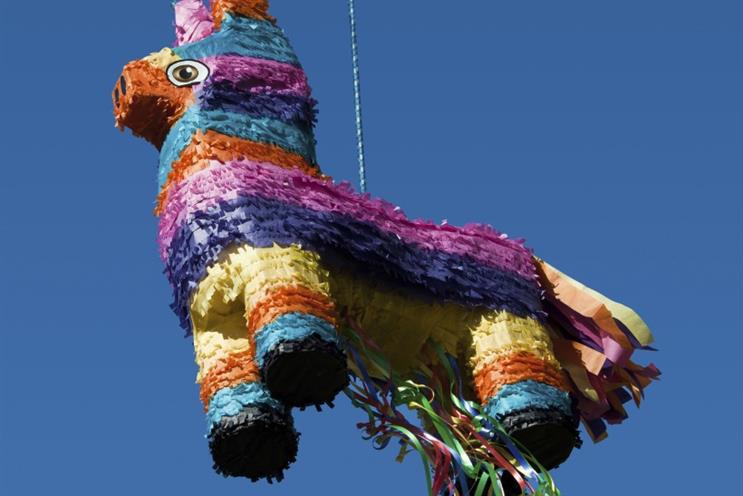 Seeing a naked 70 year-old man riding a bicycle sums up Austin perfectly for me. Their town motto is 'keep Austin weird' and they are single-minded in this belief. From the friendly eccentrics, through to the rodeo campaign 'Where Weird Meets Western', it's a good lesson in focusing on a tightly defined strategy but allowing it the freedom to breath. So what else did I learn at SXSW?
1. Identify the Signal from the Noise
It's not about big data, but smart data.
Netflix shared a decade's worth of A/B testing, not about which shade of blue drives the most clicks, but about how business strategy should dictate what you test. They used A/B testing to shape the UI that would support their business model shift from DVD rentals to on-demand streaming video without impacting retention. A/B testing also takes the personal opinion out of decision making because the data informs the outcome. Data and testing allows Netflix to answer business challenges ranging from which image will drive more plays and longer viewing, identify trends and validate content investment, as well as demonstrating that what the loud majority say they want is often not what the critical mass of users actually do.
Team Detroit brought the importance of data to life through their work on the successful Obama Presidential campaign. Extracting relevant information about beliefs was important to understand how to influence sentiment in order to put authentic messages in front of the people who held similar values, so they had something to hold onto and share. Being relevant also meant working with agility to react to insights. From updating call sheets in real-time for people manning the phones, through to sending out test emails and monitoring which cell drove the best response to optimise the remainder of the campaign hours later.
2. Be Entertaining and Helpful
There's so much stimulus and noise at SXSW, just like what we have to cut through every day in our jobs, so brands need to be entertaining and helpful to add value.
HBO set up a 3D photography studio offering a fun distraction from the intense program of talks. When it came to wearables, the 'navigate' location-enabled jacket from @wearableX demonstrates how useful wearable technology can be when it creates ways to enhance everyday tasks. In this case, a fashionable jacket – not unlike the styles at Topshop – that will tap you on the shoulders to instruct which way to turn to get from A to B (very helpful when I'm cycling around town). MyFitnessPal identified a trend in its 80M users where people who logged recipes were 40% more likely to reach their weight goals. So they reduced the recipe logging process from 55 steps to 3 to help their community achieve their goals faster.
3. Build Relationships, Not Transactions
I heard a great line this week, "people are not cookies". They are human beings. So seek to build emotional connections where you have a common interest with your customer.
Melissa Coker, founder of Wren, created an authentic connection when she commissioned the film 'First Kiss' to support her upcoming season launch. Her clothes weren't the hero, they were the support act. The film centred on the tension and emotion of a first kiss which appealed not only to her customers, but transcended to audiences globally. Today, it's been viewed over 100M times off a budget of US$1000. Being different and unexpected, being authentic and human, is powerful stuff.
AirBnB tapped into the reach and influence of the 30,000 attendees who descend on Downtown Austin only to find there are only enough hotels rooms to accommodate a third of this demand. So with attendees taking to AirBnB enmasse, they surprised customers with a piñata filled with helpful travel swag. As a regular user of AirBnB, it made me feel recognised, warm and fuzzy, and made me fall more in love with the brand and their service. That's a great lesson in small gestures going a long way. And if you're from AirBnB and reading this, I'd love to hear how successful your #pinataparty was for driving awareness and advocacy for your business! Your place or mine?
---
Recommended