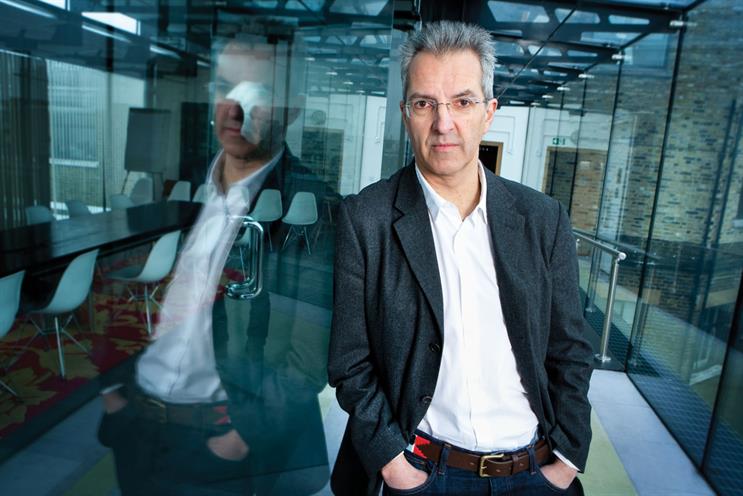 Ian Clark wasn't born yesterday. Well, obviously. But, the thing is, your first impression is that he's a little unworldly. Cerebral in an avuncular sort of way. And then you begin to remember that he survived, for ten whole years, in that alligator-infested swamp otherwise known as News International. A gentleman and a scholar he may well be – but he's also, in no small part, Crocodile Dundee.
So, you can hardly blame us for trying – but he finds it rather easy to outmanoeuvre our clumsy attempts to lure him up a dark alley and mug him. We begin by implying, in the nicest way possible, that he has taken on a rather thankless task. He, in turn, rather expertly makes out that he doesn't quite understand what we're on about. Or suggests, again in the nicest way possible, that whatever it is we're talking about is all ancient history and not very much to do with him.
Last week, he was unveiled as the chief executive of Hypernaked, succeeding Brad Fairhead, who left in January.
"One week into my new role – and I'm excited by the proposition and how the agency is planning to evolve," he says. Clearly, Naked is looking at the challenges of how it can operate on a global stage.
But these have been troubled times, not just for Naked Communications' UK outpost but for the international network as a whole – last year saw senior departures in Asia and the US too.
So there were one or two sceptics around town a few weeks back when the ever-optimistic Naked co-founder Jon Wilkins attempted to sell the potential upside of these setbacks. He talked, for instance, about seizing them as opportunities to take the brand on to "the next stage".
Clark's appointment has to be seen in that context. And Wilkins went further last week, suggesting that the agency's ability to land someone with Clark's all-round experience and track record speaks volumes about its enduring strengths and virtues. "Ian has seen our ever-changing industry from every vantage point and that will be critical for [our] business moving forward," he stated.
There's a tiny bit of hyperbole at work here. It's true that Clark, a close friend of Wilkins, has a top-drawer track record in newspapers; and, since leaving News International in December 2010, his consultancy has dabbled in a bit of mobile advertising (in India) and outdoor (it helped on the launch phase of the Route research).
But, arguably, the most pertinent items on his CV are those covering his seven-year stint at BLM, where he helped build the agency (now Arena Media) from an obscure boutique into a useful media shop. If he has half as much success with Hypernaked, he will have earned his keep.
The Naked brand has always been about provocative thinking, and there's still very much a place for that
The challenge is perhaps slightly less daunting than the one faced by his predecessor. Back in 2010, the decision to merge the UK office of Naked with its sister agency Hyper (formerly a spin-off joint venture with Fallon) seemed as opportunistic as it was ill-thought-out – and was accompanied by a sense that Naked might be cutting loose from the UK and focusing on markets it had identified as greater growth prospects, notably Australia and the US.
Now, Hypernaked is to be seen unequivocally as a part of a network. And it's a network on the verge of launching a new-business proposition around not so much comms planning but more "strategic counsellor".
"In the past," Clark says, "the Naked brand has always been about provocative thinking, and there's still very much a place for that. We are close to being able to talk about a proposition that will sit nicely in that space."
It will all make sense when everyone is ready to talk about it, he maintains – and, presumably, this will be a global network relaunch rather than anything purely parochial.
All very well, but isn't this a significant gamble in the current climate, never mind for an agency with a rather fragile recent track record? As you would expect from someone who has been round the block a couple of times, Clark fields this one with ease. "This is a wonderful time to be in this space," he ripostes. "We're in such a fast-changing consumer world and that brings tremendous challenges. If you can't be excited about that, then I'm not sure you're in the right business."