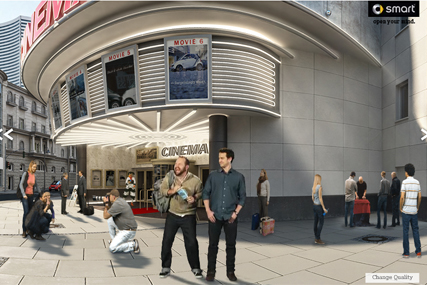 Smart will be the exclusive broadcast sponsor of programmes such as 'QI', 'Have I Got News For You' and 'Mock the Week' shown on Dave between 9pm and 2am on Saturdays and Sundays from this weekend (1 May) until the end of December.

The idents for the sponsorship have been edited from a series of two-minute films made by AMV BBDO for Smart. The full-length versions will be available online at Thinksmart.co.uk.

In addition to the on-air spots, Smart will sponsor a quiz section on Joindave.co.uk as well as a series of monthly newsletters which will be emailed to Dave's registered database.

Richard Payne, marketing communications manager at Smart, said: "Dave is an ideal partner for Smart. The channel's brand values mirror those of the car - fun, vibrant, full of life and with an inherent wit and intelligence. Through this sponsorship we hope to create an enduring relationship between Smart and Dave's audience."

The sponsorship was negotiated by Smart's media agency, WPP-owned Maxus, and Dave's TV sales house, the Virgin Media-owned IDS.