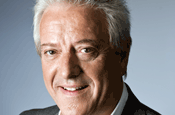 It has rebranded its advertising, media and marketing operation as Truly, in conjunction with the launch of its first overseas office in Dubai.

Truly London and Truly Dubai will operate alongside Truly Consulting and Leftfield, which will offer business consulting and digital work respectively.

Paul Simons has been appointed as chairman of the new Smarter Communications Group. He will work with the management team to develop the company's communications offering as well as international growth.

Simons said: "Smarter doesn't fit into a conventional agency silo, which is great. I am delighted to be involved in a business that is answering the challenge of a changing market."

Further restructuring within the group will see Adam Shoefield become chief executive of Smarter Communications Group.

Jeremy Aspinall takes on the role of managing director of Truly London, Graham Hawkey-Smith becomes planning director for Truly and creative director Rob Scott will continue to oversee all creative output within the company.