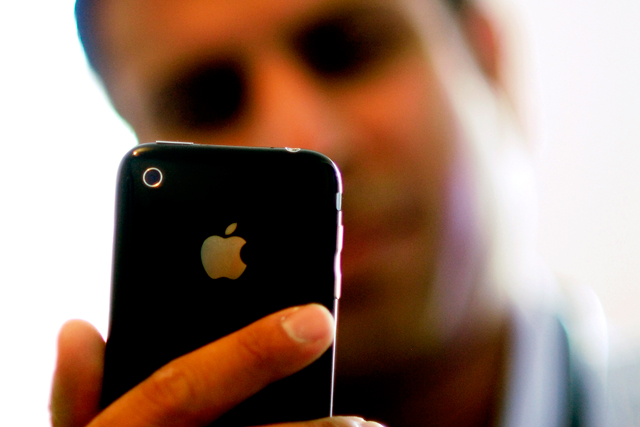 Gloomy outlook


The latest wave of YouGov's Smartphone, Mobile Internet, eXperience (SMIX) research, on the face of it, paints quite a gloomy picture for advertisers.
It tells us that British consumers grudgingly accept ad placements as part of their day-to-day mobile experience, but think of them as unwelcome and intrusive.
And actually, a high proportion of UK consumers have learned to zone them out and don't see them at all - and if they do see them, they just ignore the ads altogether.
And it gets worse. The majority, 75% of the smartphone owners, think mobile advertising - in all its forms - is just a bad idea altogether, while only a paltry 5% welcome it.
In total, 79% of those we surveyed believe that ads on their smartphones are an unwelcome intrusion to their mobile experience, and 61% of UK users object to ads on their handsets - even if they are relevant to them.
Attitudes to mobile advertising
Source: YouGov SMIX
Base: All qualified respondents that own a smartphone (2082)
But what's probably most worrying for advertisers is smartphone users' overall apathy and ambivalence toward ads.
The vast majority completely ignore any kind of placement - 88% overlook ads in applications, and 86% are blind to placements on the mobile internet.
We know you're there

Our research into UK smartphone users does tell us that marketers are very active on smartphones and that advertising is being heavily deployed on all brands of smartphone - Apple, BlackBerry, HTC, Nokia, Sony Ericsson, Samsung and LG - and across every network operator - 3, O2, Orange, T-Mobile, Vodafone and Virgin Mobile.
Consumer awareness of smartphone advertising is equally high.
Apple's iPhone users and O2 and 3 customers are most likely to have seen ads - 46% of Apple devotees, 42% of O2 customers and 40% of 3 customers recall receipt of advertiser messages of some sort.
Awareness is a little lower, but still high on the Orange, T-Mobile and Vodafone networks, and HTC, Nokia, Sony Ericksson and Samsung handsets.
Virgin Mobile customers and Blackberry users receive the least smartphone advertising.
Received mobile advertising (by operator)
Source: YouGov SMIX
Base: All qualified respondents that own a smartphone (2082)
Received mobile advertising (by smartphone)
Source: YouGov SMIX
Base: All qualified respondents that own a smartphone (2082)
How to get it wrong…

Unsolicited text messaging is the least effective way to reach smartphone users, yet remains popular with mobile advertisers.
It is evenly high across operators - 64% of Orange, 57% of O2, and 56% of T-Mobile and Vodafone users have received unsolicited texts from advertisers.
Only 33% of 3 customers have received unwelcome text messages.
Type of mobile advertising by operator (Click image to enlarge)
Source: YouGov SMIX
All qualified respondents that own a smartphone and have received mobile advertising (749)
…And how to do it right

By contrast, our research indicates that embedding ads into applications is the most effective way to get messages to smartphone users.
YouGov's SMIX research also shows that the higher frequency of ad placements within apps and the mobile internet generate the most recall among smartphone users - with 33% of respondents recognising placements every time they use an app, and 19% recalling receiving daily ads on apps.
Not surprisingly, Apple and Andriod users are more likely to have been reached given the higher number of apps they have downloaded.
Sixty three percent of O2 users, 56% of T-Mobile, 54% of 3, 49% of Orange and 46% of Vodafone subscribers tell us that they have received ads within applications.
Only browsing

As noted, the mobile internet is the second most effective way to be noticed by smartphone users behind app placements.
Basic banners remain the most recognised smartphone-oriented ad treatment - with 87% of respondents saying that they had seen them while browsing the mobile internet, and 80% while using apps.
While browsing (smartphone operators)
Source: YouGov SMIX
Base: All qualified respondents that own a smartphone and have received mobile advertising while browsing (180)
While using apps (smartphone owners)
Source: YouGov SMIX
Base: All qualified respondents that own a smartphone and have received mobile advertising while using apps (396)
When browsing the mobile internet, recommendations linked to searches (63%), roll-over banners (51%), and special offers (47%), attract the most user attention.
For advertising within apps, sponsoring an app (45%), recommendations linked to apps (44%) and a full screen ad while an app is loading (38%) are respectively recognised by smartphone users.
Is there anybody at home?

Active responses to smartphone ads remain very low. Few respondents click on an ad - 6% from a trusted text sender, 3% from an app, 4% from the mobile internet, 6% from an emailer and 2% via an instant message.
Even fewer users have bought a product or service as a result of advertising - 3% from a trusted text and 1% from an application.
However, some 27% of respondents would welcome more advertising if they were offered discounts or exclusive deals in return for receiving the ads.
Twenty one percent would be more tolerant if ads were more relevant to them.
A glimmer of hope

So what hope is there for mobile advertising on smartphones? As our research shows, there are many negatives for advertisers yet to overcome.
But as these obstacles are often self-inflicted, marketers have the ability to change their strategies and make smartphone advertising pay-off.
If approached from the point of view of trying to better understand their users, smartphones really can provide brands with an effective vehicle to directly engage with audiences.
Marketers need to recognise and harness the higher level of personal engagement that smartphone users have with their handsets and provide them with something truly unique and interesting.
Advertising treatments that are very relevant and personal do have the potential to reach their target audiences.
But close with a warning

Finally, if it's not yet clear, let me end by underlining a single fact that smartphone advertisers must acknowledge - you have to stop sending unsolicited text messages to consumers.
Spam is spam however it's delivered, and consumers are sick of it. Your spam won't be read, and it certainly won't drive any kind of positive response.
Indeed, you're at best wasting your hard-won marketing budget, and at worst, you're alienating and driving away the very consumers with whom you want to engage.
All figures, unless otherwise stated, are from YouGov's Smartphone Mobile Internet eXperience (SMIX) wave 7 (June 2011) study. Total sample size was 4,176 adults, of which 2082 used Smartphones. This is the seventh wave of an independent study. Fieldwork was undertaken between 2nd June and 6h June 2011. The survey was carried out online. The figures have not been weighted.
Adele Gritten, head of media consulting, YouGov