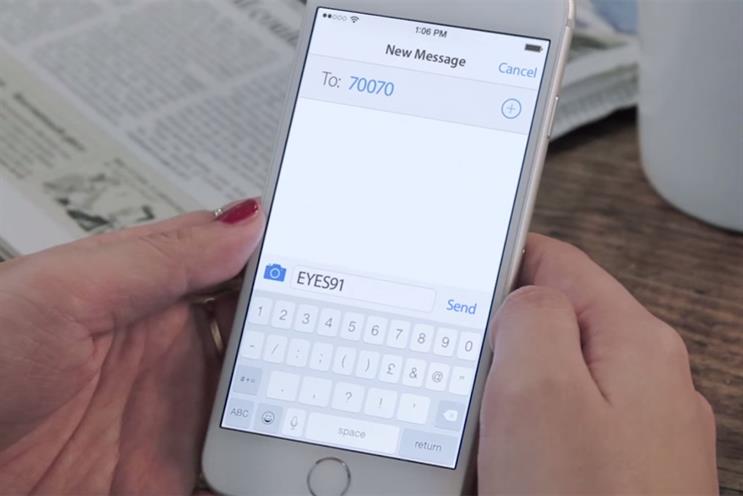 The ad, created by Wunderman UK, positions smartphones as a cure of cancer because of its ability to detect a rare form of eye cancer and allow users to donate to the charity.
It urges viewers to use their phones for more than just gaming and social media, but shows how taking a picture of a child with the flash on can detect Retinoblastoma (Rb).
When a tumour grows inside a child's eye, it can reflect back as a white pupil.
The signs of the disease can be very subtle and a child may not appear unwell otherwise, which is why detection is important.
In addition to diagnosis, the ad asks viewers to donate to the charity through text.
Joy Felgate, CHECT's chief executive, said: "Our hope is that our research will mean no child ever has to experience the trauma of losing their eye, their sight, or their life through eye cancer. It's this mission that drives our research into a cure for the disease."
The film was created by the Wunderman creative directors Evan Jones and Stefanie DiGianvincenzo and the video editor Alex Zeeman.
Chris Perry, the chief executive of Wunderman UK: "Following on from the successful The Next Photo campaign, we knew we needed to deliver something extra special for Rb week. We hope this campaign can deliver a similar impact ensuring awareness is raised."