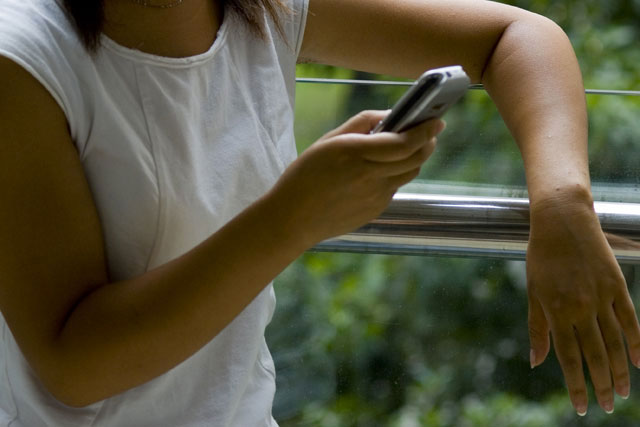 The media agency's New Media Forecasts report was published today. It researched smartphone use in 47 countries and found use rose from 41.6 per cent in 2013 to 49.5 per cent last year.
This number is set to reach 55.7 per cent this year and 66.5 per cent by the end of 2018, according to the report.
The UK is expected to have 69 per cent smartphone penetration by 2018, making it the 25th highest country in the world in terms of the proportion of people using the devices.
Smartphone adoption is highest in Asia-Pacific and western Europe. Singapore took the top spot with 89.0 per cent. ZenithOptimedia is predicting 97 per cent of people in Singapore will have a smartphone by 2018 as the government pushes ahead with its plan for universal Wi-Fi access.
Spain and Ireland came second and third, with 86.7 per cent and 83.0 per cent respectively.
Meanwhile, across the 47 countries analysed, tablet usage rose from 5.3 per cent in 2012 to 14.8 per cent in 2014. It is forecast to reach 19.8 per cent in 2018. Tablet penetration is strongest in Hong Kong – 77 per cent in 2015 – which is expected to increase to 91 per cent in 2018.
By the end of 2015, 51 per cent of people in the UK will have access to a tablet, up from 40 per cent at the end of last year. The UK will have the seventh-highest tablet penetration at the end of this year; it is expected to climb to sixth by 2018 with 65 per cent penetration.
The report also discovered the growth of global internet users is slowing. The annual rate of growth has fallen from 7.9 per cent in 2011 to an expected 2.5 per cent in 2018. The top market for internet penetration is South Korea, where access has been universal since 2011.
The UK will have 57.7 million internet users by the end of 2015, up by 1.8 per cent year on year. This number is expected to reach 60.8 million by 2018.
Jonathan Barnard, the head of forecasting at ZenithOptimedia, said: "The rapid spread of mobile technology is transforming media consumption and marketing communication across the world.
"For more and more people, their smartphone or tablet is the first place they look for information or entertainment. Marketers need a mobile-first approach to communicate with these people effectively."
The 47 countries covered in the New Media Forecasts are Argentina, Armenia, Australia, Austria, Belarus, Brazil, Canada, Chile, China, Colombia, Czech Republic, Denmark, Ecuador, Estonia, Finland, France, Germany, Greece, Hong Kong, Hungary, Ireland, Italy, Israel, Japan, Kazakhstan, Latvia, Malaysia, Moldova, Netherlands, New Zealand, Norway, Pakistan, Portugal, Russia, Singapore, Slovenia, South Africa, South Korea, Spain, Sweden, Switzerland, Taiwan, Turkey, Ukraine, UK, US and Venezuela.