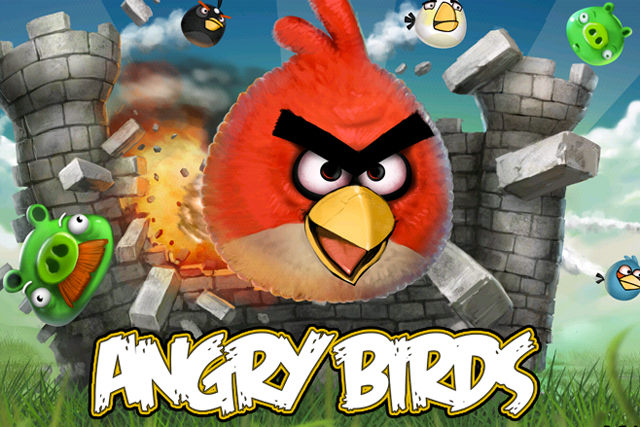 On top of this, the quality of online games is improving rapidly, encouraging people to spend more and more time playing them. Gaming is now a much more mainstream activity and can no longer only be associated with lone teenagers hunched over consoles while locked in their bedrooms.
In fact, today's gamers play everywhere and at all times during the day. They might start on their smartphones while commuting to work, continue on their desktop or laptop during the work day, and go on playing on their tablets at home in the evening.
With iPads and other mobile devices (particularly Android-based systems) becoming cheaper and more widespread, and their users seeking out more and more opportunities to play games, in-browser gaming is exploding. In response, game developers are improving the in-game experience available on PC and touch devices, and as such, people are tending to play less on consoles. Looking further ahead, it's inevitable that more devices will develop to support this growing area and browser or app-based games will draw in the mass market as they offer the easiest entry point into gaming.
This is not to say that console gaming will disappear entirely. Traditional console games still offer the best in-depth experience for things like one-person shooter games. But for puzzle games, racing games or other similar types of 'bite-size' games, the quality is so good on PC or mobile that people are unlikely to look to consoles for similar gaming experience. There are even 3D worlds, such as Minecraft, coming up for PC and mobiles, which clearly demonstrates how much the experience is improving.
While this may seem like bad news for console manufacturers and the companies that produce games for these systems, it's great news for advertisers.
One of the first things we need to do – particularly when talking about gaming from an advertising perspective – is make the distinction between casual and hardcore gaming. Casual games hold the most interest to brands as hardcore gamers do not want to be distracted while playing their games. We define casual gaming as any game where the only equipment a user needs is a browser and an internet connection. Casual gaming is typically used for short bursts or 'snack' moments of entertainment and stress relief.
Analysts estimate that the global online and mobile gaming market will show an increase in value of almost 60% by 2016.
Despite huge growth in this area, gaming is still seen by many as having a niche audience. A quick look at the figures underlines the fact that this is far from the truth. July stats from comScore showed that of the entire internet population of 1.6 billion people, on average 703 million – or 44% – of these people play online games. This percentage is only going to grow as online gaming content becomes more readily available, internet penetration increases and gaming-compatible mobile devices become even more prevalent.
Indeed, analysts estimate that the global online and mobile gaming market will show an increase in value of almost 60% by 2016 reaching $46 billion, from $29 billion in 2012.
Furthermore, comScore and industry stats in general show that the penetration of online games is something that crosses both gender and age divides. This is also highlighted by another recent set of stats from the Netherlands National Gamers Survey conducted by Newzoo, which showed that there was only one demographic where gaming didn't have over 50% penetration, and that was men over 50… but even that segment saw 45% penetration.
With the growth of online and mobile advertising continuing unabated, the gaming market is likely to become a hugely important channel for brands. According to eMarketer, the US mobile gaming audience alone has continued a steady double-digit growth since 2011 and will reach 162.4 million people by 2015. To put that in perspective, that's 50.5% of the US population that will actively play games on mobile devices.
If that wasn't enough, gaming sites produce better return on investment for online advertisers. A report by MediaBrix, an ad network for mobile and social gaming, shows that video ads associated with gaming sites generate an average Click Through Rate (CTR) of 3%, which is roughly 30 times higher than the CTR of standard online advertising campaigns (0.10%) and Facebook ads (0.03% to 0.11%).
Essentially, gaming sites are producing better engagement rates with online advertising than other entertainment sites because the audiences are both more engaged and they are spending more time on site.
Across our platforms we're seeing an average session time of around 30 – 40 minutes, with some regions even as high as 50 minutes. Compare this with the average news site where around 80% of visitors are on site for less than five minutes, or even YouTube, which claims an average visit time of around 15-16 minutes, and it's clear why gaming sites have the edge.
Positive frame of mind
People playing games also tend to be in a more positive frame of mind than those visiting news sites or most other types of entertainment sites. The main reasons people visit gaming sites include entertaining themselves, gaining a quick sense of achievement, relaxing, unwinding and looking to get away from things. Because this means they are in a more relaxed frame of mind, they are also more responsive to advertising.
Furthermore, casual gamers often have a strong sense of loyalty to individual games and/or sites and, almost more importantly, they also understand the trade-off advertising offers them, ie, in order to keep being able to play their game for free, they need to perhaps first watch a video. This means that they are often happy to spend time with a brand—to engage and interact with it. Video, of course, works particularly well in this case as the format is so similar to the gaming environment.
The reality is that mobile devices and the internet have transformed the gaming sector. Online casual gaming is now the mass-market media of the day, with broad demographic appeal. With access to a wide range of free browser- and app-based games that are increasing in quality on an almost daily basis, tablets and other mobile device offer advertisers the perfect opportunity to exploit this rapidly expanding market at scale and to tap into a powerful community that is much more than just teenagers locked in their rooms.
This article was first published on The Wall Blog