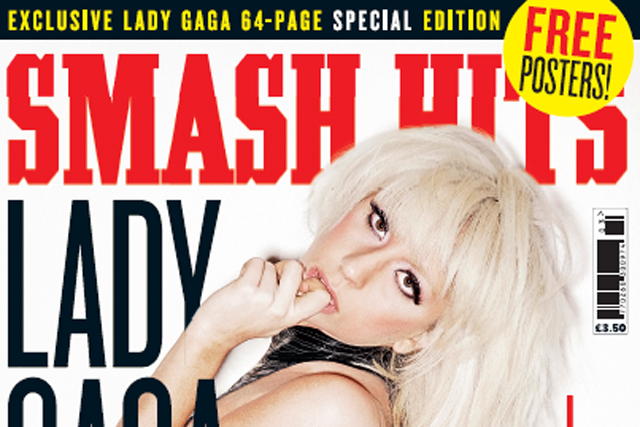 The tribute is described by the publisher as "a fun celebration of the biggest pop star in the world today," and will include features such as 'Life In Fashion', 'The Truth Behind the Rumours' and a look into GaGa's world before she hit the big time.
Priced at £3.50 and on sale from tomorrow (1 December), the 64-page magazine will also investigate the Haus of GaGa, Lady GaGa's entourage, feature images from her live shows, and take a behind-the-scenes look at the pop princess's Christmas.
The package will also feature a giant pull-out wall poster and will be edited by former Smash Hits and Heat staff writer, Jordan Paramor.
This is the third time Smash Hits has been resurrected in magazine format since it closed. A Michael Jackson edition was published in July 2009 and a Take That special was released in November 2009.
The magazine closed in February 2006 after almost 30 years on the newsstand, but continues to live on as a music TV channel, a digital radio station and online.
Stuart Williams, managing director of Bauer Media's Music & Film Brands, called Lady GaGa the "perfect personality" to justify another print issue and said there would be more special issues in the future.
He said: "The special print edition issue is kind of like a pop-up shop for us now. We want to pick and choose and publish when the time is right, rather than just a shameless cash-in.
"Lady GaGa is the perfect pop icon, with great pop tunes and an outrageous, larger than life personality. It's fitting, therefore, that such an iconic pop magazine as Smash Hits should pay tribute to her."