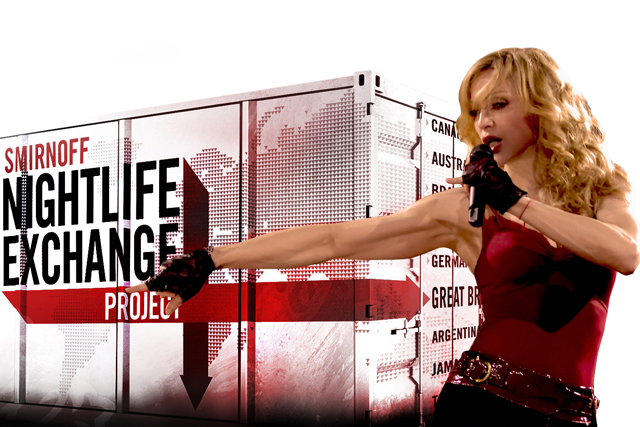 Since 2010, the vodka brand held a series of events where cities and countries 'exchanged' their nightlife. Last year, the activity was fronted by pop star Madonna, who promoted an online dance competition.
Michelle Klein, vice-president of global marketing communications and digital for Smirnoff, said: "We had two fantastic years with 'Nightlife Exchange'. The question I was being asked was, 'where do you go after Madonna, with the volume sales and equity up?' When you're on a high, it's a great time to do a reinvention."
A Diageo insider said the company wanted to switch to an 'always on' marketing approach instead of basing activity around one major push.
Smirnoff will now focus solely on a campaign to inspire people to create nightlife experiences, under the fresh global tagline 'Yours for the making'.