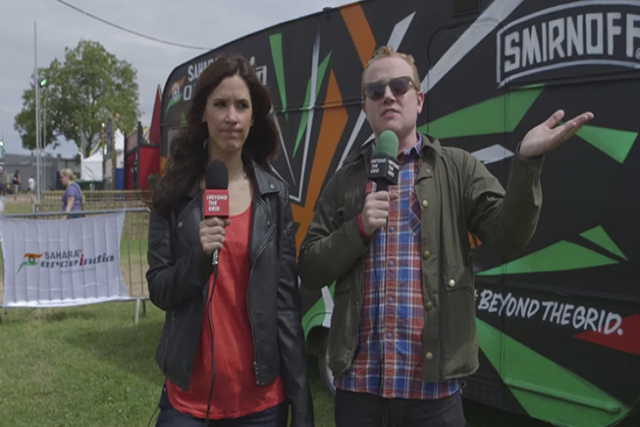 The series, hosted by British actress Thaila Zucchi from Shameless and US actor Brad Wollack, who starred in Chelsea Lately, launched at Silverstone last week following the British Grand Prix.
Zucchi and Wollack will follow the team from country to country for the remainder of the 2014 F1 season, capturing the happenings 'beyond the grid' with comedic content aimed at the masses of F1 fans. The campaign has been devised by agency Iris Worldwide.
The hosts will get down and dirty with the fans and drivers, and go behind the scenes to help bring viewers closer to the action, with the aim of doing away with the elitism and exclusivity that typically surrounds the sport.
Content will include everything from awkward interviews, to funny challenges involving the Sahara Force India drivers and local fans, and behind-the-scenes viewing at the racing towns and townies, uncovering the real fun for the real fans surrounding F1.
The series is being hosted on Smirnoff's YouTube channel and promoted across social media including Facebook and Twitter, and kicked off last weekend at Silverstone.