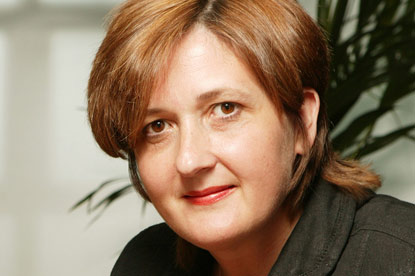 Smith starts with immediate effect and will be responsible for raising the commercial radio industry's profile with advertisers and agencies, reporting to the chief executive of RadioCentre, Andrew Harrison.
Over the past 25 years, Smith has worked across radio, TV, media agencies and, most recently, as an independent media consultant.
Harrison said: Linda has a proven track record and her knowledge and experience across the radio and media world will be of huge benefit to the RAB.
As the chief executive of Starcom MediaVest between January 2006 and August 2008, Smith restructured the business and appointed Alastair Bannerman and Steve Parker as managing directors of Starcom and MediaVest respectively.
After being succeeded by Stewart Easterbrook, Smith stayed on at Starcom Media­Vest as an executive director until December 2008.
Smith's radio experience includes a stint as the commercial director at GCap Media, now part of Global Radio, in 2005, which followed five years as the commercial director of Capital Radio.
Smith said: Radio continues to be a fascinating, en­gaging and hugely effective medium that enables advertisers to get their marketing messages out to more than 31 million listeners a week.