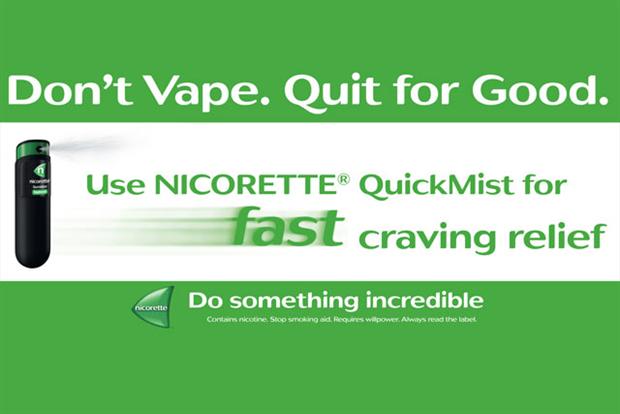 The data reveals that for the first time since Mintel started tracking the market in 2008, it declined, slumping 4%. The figures also show the e-cig market grew 4%, suggesting vaping brands are being favoured over quit smoking aids.
Mintel predicts the market fell to £130m, down from £136m in 2013. At the same time, the e-cig market shot up from £193m to £201m.
Mintel said its research showed 82% of e-cig users see vaping as a good way to cut down on smoking and that one in ten Brits vape because they see it as "trendy" suggesting consumers are swapping smoking cessation brands for e-cig brands. Some 13% of consumers who used to smoke now vape, according to the survey.
Mintel analyst Roshida Khanom said she expected the smoking cessation market to "struggle" over the coming years, thanks to a lack of innovation from the sector and the rapid rise of e-cigarettes.
"Changing legislations, which will see E-cigarette brands offering nicotine above 20mg/ml classified as medicinal, will see Nicotine Replacement Therapy methods directly competing against E-cigarettes, which will likely hamper the market further," she said, adding the legislation would enable to consumers to better understand how to use vaping to quite cigarettes.
"Opponents have criticised the range of flavours for making E-cigarettes seem appealing, particularly to young people. However, the low proportion of those influenced by taste [in our research] suggests that it is not appealing enough to encourage people to take up E-cigarettes," she added.
In September, Nicorette rolled out a print ad campaign (pictured) encouraging consumers to stop vaping and "quit for good". However the move was slammed by e-cig brands as a "disingenuous attempt by the pharmaceutical industry to smear e-cigarettes."
---
Recommended