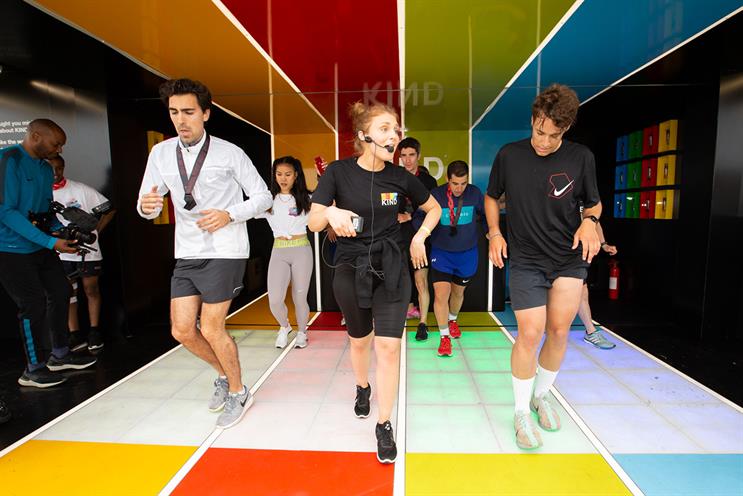 Snack-bar brand Kind will be harnessing energy from people's dancing to power charge points and screens at various events.

The "Powered by Kind" activation features a kinetic floor that is able to capture energy generated by footsteps. The events aim to build on Kind's "not only for profit" ethos.

At the Asics London 10K race on 21 July, the energy collected at the event will power a screen displaying motivational messages for runners.
The experience will also be at Camp Bestival between 24 and 28 July, The Big Feastival during 23-25 August and the Oxford Half race between 12 and 13 October. The screens at running events will be replaced by free mobile charging points at the festivals.

Cat Hann, assistant brand manager at Kind, said: "We believe kindness is contagious and, through our range of experiential activations, we'll help people pass it on, one act at a time – as well as discovering how great the bars are."

Sense is delivering the activation.