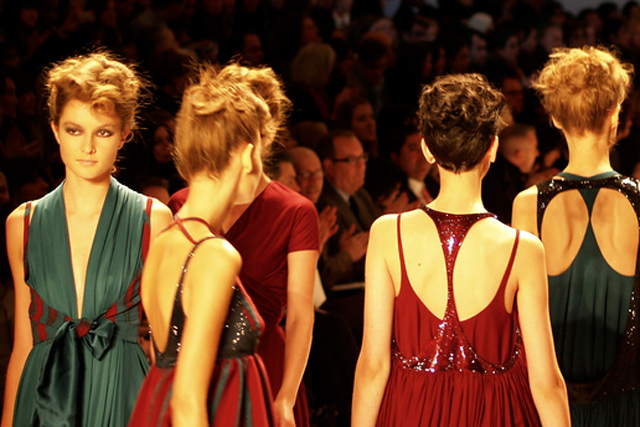 Snap Fashion, her new iPhone app, lets users take a picture of an item of clothing, whether in a magazine or on the street, and instantly see similar items from high-street retailers.
Users simply need to snap the item, then search for it on Snap Fashion's website. The results are usually returned within seconds, at which point, users can click through directly to the retailer's website.
Griffiths, a 20-something Bristol graduate, has effectively come up with the first fashion-focused visual search engine.
Snap Fashions' catalogue boasts high-street giants including Topshop, Jigsaw, Uniqlo, Warehouse, French Connection, Reiss and Kurt Geiger, in addition to etailers such as ASOS and mywardrobe.com, and a host of department stores such as Harrods, Selfridges, Liberty and US fashion emporium, Bloomingdales. Definitely one to bookmark for pay day.
Griffiths says that her app takes the concept of style-sharing on blogging sites a step further, by putting its cutting-edge search technology into the hands of fashion fans so they can buy the clothes they see in all those personal photos and on their favourite websites and magazine.
The visual search engine took home the $65,000 top prize at Decoded Fashion's pitch competition in London last autumn.
From the Daily Poke blog on Brand Republic.