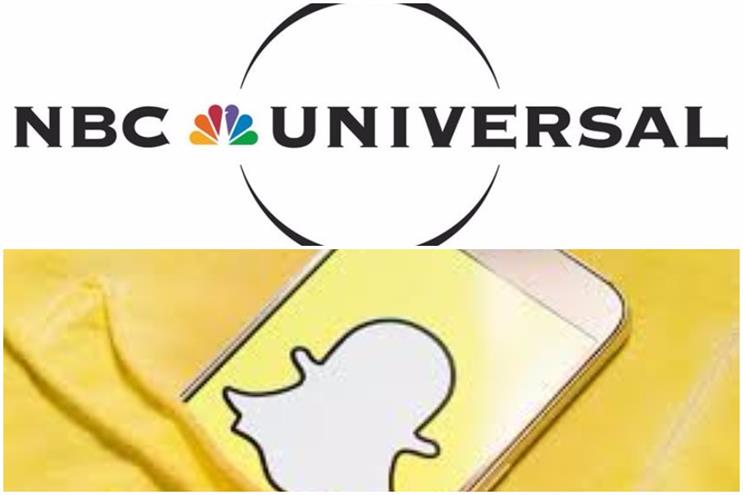 Lauren Anderson, formerly senior vice-president of prime time programming at NBC, will become chief content officer at the new digital content studio.
Snap launched Shows on its Discover platform last September to offer high-quality content designed to be consumed on mobile.
NBC Universal follows Turner, Scripps Networks and Time Warner in striking a deal with the social media company to create shows for the platform.
Maggie Suniewick, president of NBCUniversal Digital Enterprises, said: "NBCUniversal is proud to have been Snap's first partner to create Shows, and we've seen consistent audience growth and engagement on the platform. This digital content studio is an extension of our already strong partnership and an opportunity to develop new IP and franchises for a mobile-first audience."
Sean Mills, head of original content at Snap, added: "We see scripted as the next exciting chapter to dive into, and are thrilled to be charting this path with NBCUniversal, who have been amazing collaborators from the start."