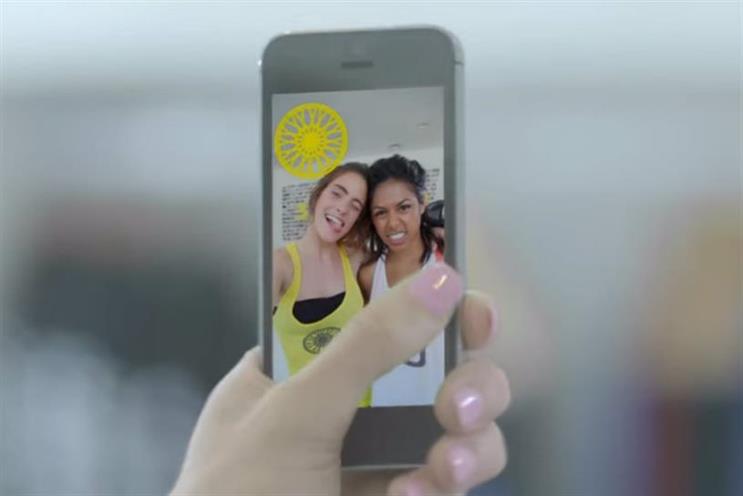 The analyst has forecast the social media platform will generate $366.69m in ad revenue this year, with that figure rocketing to $935.46m next year.
The messaging service, which now has 150 million daily active users, has also become a platform for live events and professional publishers. It is valued at more than $15bn.
By 2018, eMarketer forecasts that the company's ad revenue will have long passed the billion dollar barrier to reach $1.76bn. Last year Snapchat's ad revenue was just $59.2m.
The company currently derives 95% of its ad revenue from the US, but the UK is seen as a key growth market because it has a substantial user base. By 2018, eMarketer believes, a quarter of Snapchat's ad revenue will come from outside the US.
Cathy Boyle, eMarketer's principal analyst, said: "Advertisers are attracted to Snapchat for its broad reach among young millennials and those in Generation Z, which are valuable demographic groups for many businesses.
"To engage those often hard-to-reach consumers, Snapchat has expanded its advertising portfolio over the past year to include a wider array of video ads, and more sponsored geofilters and sponsored lenses."
In the US, Snapchat's Discover feature generates the largest share of the company's ad revenue (43%), but eMarketer expects Stories to overtake Discover as the dominant source of ad revenue, generating 37.8% of the company's US ad business next year.
However, Snapchat still only captures 2.3% of social network advertising dollars in the US, having launched its ad platform in the middle of 2015 to compete with Facebook and Twitter.
Snapchat 'hiring augmented reality experts'
Snapchat has joined the industry group that runs the Bluetooth standard, which could pave the way for moving from apps into hardware.
According to The Financial Times, the social media platform has also hired experts from the world of consumer electronics as it considers building a pair of augmented reality goggles.
Snapchat is listed as a member on the Bluetooth SIG's website – an essential step for any device maker wanting to use bluetooth-enabled hardware – while it has also registered for a unique company identifier.
Bluetooth is currently the most popular way for smartphones to connect wirelessly with wearable devices, such as headphones and smartwatches.