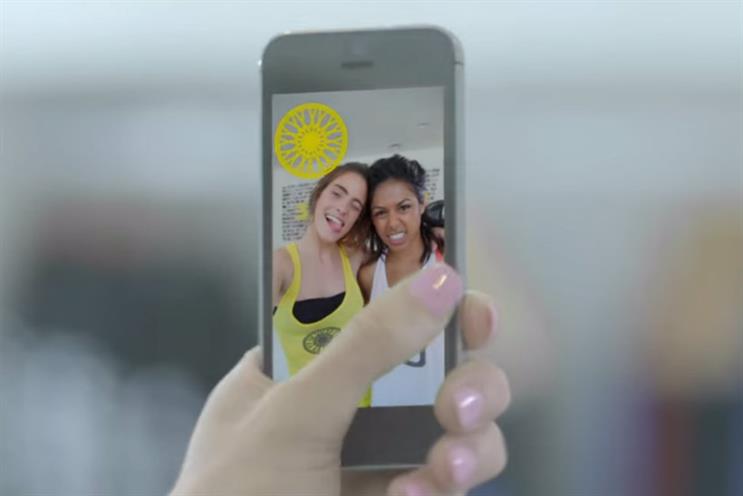 Asos on Snapchat, mobile growth and China failure
Snapchat is fast-becoming a key social marketing channel for Asos, whose content during Fashion Week garnered more than 20m views in the UK, France, Germany and Australia.
Asos reported an 18% boost in profit before tax of £21.2m during its interim results for the six months to 29 February, on global revenues of £667.3m, up 21% year on year.
The company announced 106m visitors across its sites, up from 88m the prior year, and 10.9m active customers, with the majority based outside the UK.
The company boasted 6.2m app downloads in the first half, and said more than 60% of its traffic comes from mobile. Almost 50% of orders are placed on mobile.
Asos had earlier reported it would be culling its China operations. The company said it had lost £2.7m in the first half, a slight improvement on the £3.1m lost the prior year.
Source: Asos
Apple releases eight Apple Watch ads
Apple has released a spate of new Apple Watch ads, starring more celebrities this time round. There are eight new ads, all in the same vein as the last batch of Apple Watch ads, focusing on a particular aspect or feature of the device.
One, for example, shows off a feature called 'Dark Sky', an app which warns of rain or snow an hour in advance.
Celebrity appearances include Chloe Sevigny, musician Jon Batiste, Alice Cooper and Nick Jonas of the Jonas brothers.
Source: Apple/YouTube
Tesco mulls Harris + Hoole, Giraffe and Dobbies Garden Centres sell-off
Tesco is planning to sell off more of its non-core businesses, including coffee chain Harris + Hoole, the Giraffe chain of restaurants and Dobbies Garden Centres. Bakery business Euphorium may also go up for sale.
Tesco has 35 garden centres attached to its stores across the UK, which recorded a £48m loss in 2014-2015.
It is thought chief executive Dave Lewis will announce the sell offs during the company's full-year results tomorrow (13 April).
Source: Sky News
Catch up with some of our longer reads...
As Marketing explores creativity and design in its April issue, editor Rachel Barnes discusses what creativity means in the digital age and why we should all embrace these "disruptive, messy, exciting and sometimes uncomfortable and challenging" times.
The queen of the high street discusses how advertising was the last thing on her mind when designing the retail experience.
Have a listen to the Marketing Mind podcast...
Domino's head of digital Nick Dutch, and Iris' head of planning Ben Essen join the podcast to talk about their experiences at SXSW, discussing everything from capitalism as a valid economic model to whether marketers can ever ethically use brainwave-reading headsets.