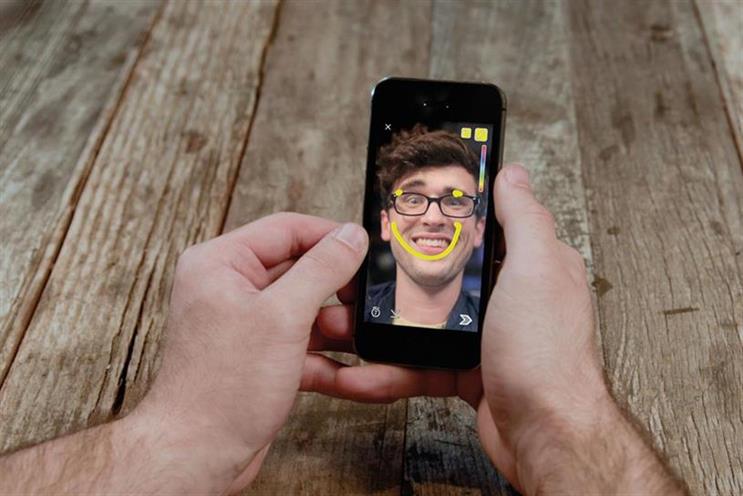 Last night, Snap reported revenues of $181.67m (£140m), that while up 153% year on year, were less than expected by a Thomson Reuters estimate of $186.2m. The company posted a net loss of $443.09m.
Brian Wieser, senior research analyst at Pivotal Research Group, however, said the revenues were "decent". "Costs were higher than we expected, but then so too was usage, coinciding with the company's Map product launch," he added.
However, Wieser maintains that Snap's stock has been overvalued since its IPO and needs to come down to $9 per share.
From an advertising standpoint, Snap has shown solid and stable growth, experts agreed.
"WPP's announcement that it will spend $200m on Snap, while significantly behind their spend on Facebook and Google, is a clear indication that Snap holds huge potential for marketers," Yuval Ben-Itzhak, chief executive at Socialbakers, said.
Like-for-like advertising has increased by 142% year-on-year, agreed Wieser. "This is important as one of the areas of concern we have picked up on from our industry contacts is that there are many marketers who may spend some money with Snap on a trial basis, but eventually stop spending with them," he noted.
Further, the launch of Maps has increased time spent on the platform, Wieser continued.
Snap needs to shift investor attention away from user growth and provide greater transparency into their engagement metrics and TV show efforts, Jitendra Waral, senior research analyst at Bloomberg Intelligence, said. "The user growth argument is becoming increasingly difficult to sustain in the face of rising competition."
User growth will continue to slow for Snapchat as long as Facebook continues to "attack" its platform, Waral added. Focusing on engagement though may help as "younger audiences and a push into exclusive millennial-focused TV shows remain bright spots for the company".
These loyal, younger audiences are definitely a strength for Snapchat, Snapchat's strength lies in its high engaged loyal users who don't necessarily connect with other social channels, Jo Sutherland, managing director at Fetch commented. "Its users generally create content as well as consume it, so brands have a unique opportunity to be creative in their approach to advertising and use ad formats that are not available on other social media platforms."
There is a need for Snap to demonstrate to marketers that advertising on the platform will increase awareness and engagement with their target audiences to see the user growth they need to remain competitive, Ben-Itzhak added.
To stay competitive, Snap has to turn its acquisitions of Looksery, Bitstrips, Scan.me and Zenly into innovations that will generate revenue, and quickly, Ben-Itzhak explained. "These are all technologies without large user bases and with no revenue stream. Snap needs to demonstrate that it can turn these investments into revenue."