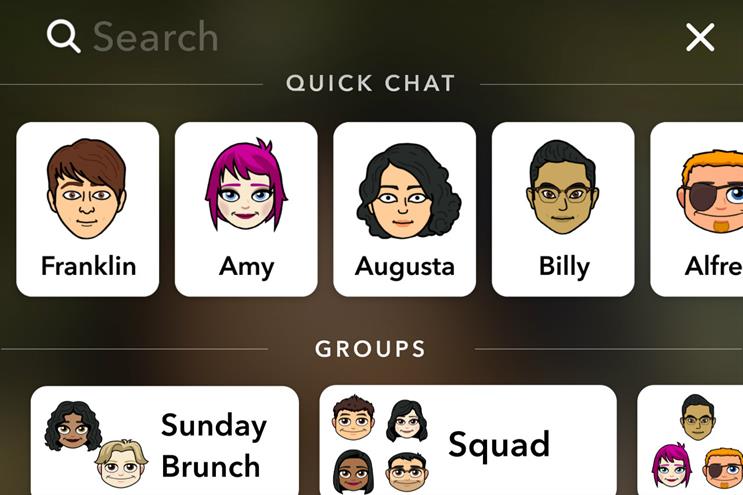 The smartphone app feature is launching today on Android for a select group of users and will roll out imminently to all iOS and Android users.
The search bar also acts as a shortcut to the profile if the user clicks on their "Bitmoji" in the top left hand corner.
Search functionality will allow the user to search with a publication's name to find specific publisher stories.
Users can also search for a friend via the new feature and then tap a button to chat to them, or a Story thumbnail to view their Story in full-screen mode.
Snapchat's new functionality follows on from the company acquiring mobile search startup Vurb last year.
In the past Snapchat has been accused of a confusing interface that is difficult to navigate unless the user knows the specific swipes required.
Further functionality introduced by Snapchat allows Snapchatters to submit to the Our Story from anywhere rather than a specific location.
Previously, it was only available at specific, pre-determined events and places where news may be breaking, but now users can post from anywhere due an "always-on, global geofence".