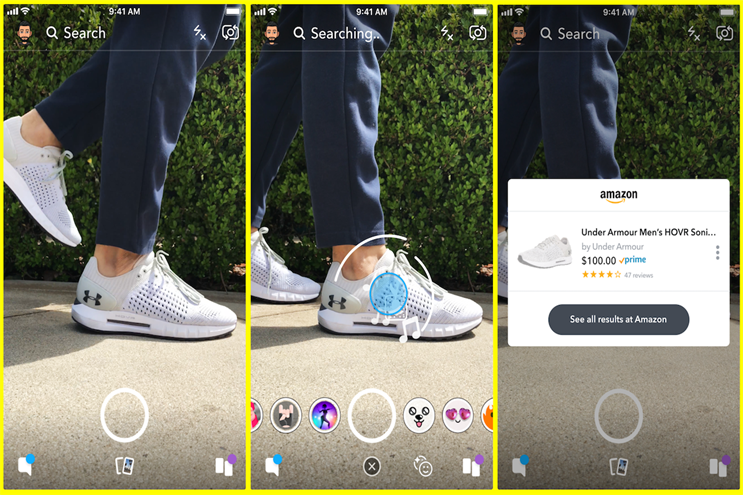 Snapchat is launching a feature that allows users to point their mobile camera at a physical item to bring up its product listing on Amazon.
The function includes standard barcode recognition but Snapchat also claims that it can recognise items and has provided the example of a pair of trainers in its announcement.
It will be rolled out to users "slowly", Snapchat said.
The company added: "Snapchat has always been the fastest way to communicate, and now it's the fastest way to shop."