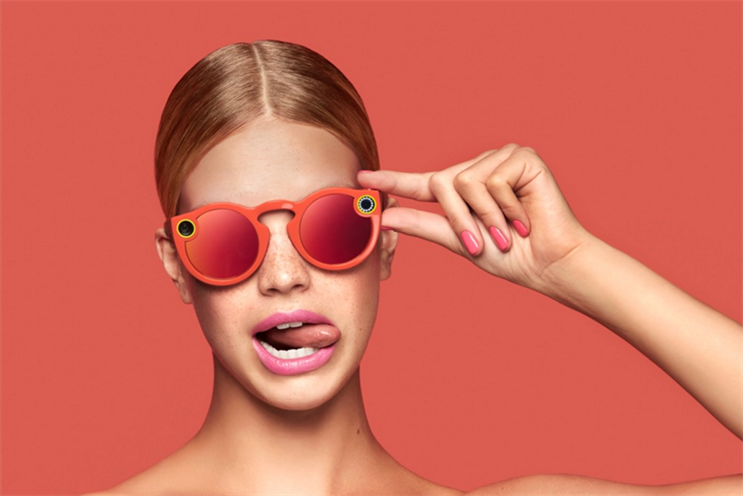 Earlier this month Snap Inc revealed it was aiming for a $25bn (£20bn) valuation when making its initial public offering intention public. Since then a flurry of activity and rumoured activity has surround the social media outfit which likes to be known nowadays as a camera company.
Campaign reviews the latest news and rumours:
Spectacles online
Snapchat has gotten serious about his hardware strategy with the launch of an online store selling its Spectacles in the US for $130 (£104).
Until today, the only way users could get their hands on the device, which takes ten-second video clips and automatically loads it onto the user's Snapchat account, was via quirky pop-up Snapbot vending machines… or via a huge mark-up on eBay.
Ad exec leaves
Sriram Krishnan was a big hire for Snap when the company lured him away from Facebook last year where he was heading Facebook Audience Network.
So his announcement on Twitter yesterday about his departure from Snap has fuelled speculations that its IPO may not be all it's cracked up to be.
Krishnan has stated that his decision to leave is to end the San Francisco – Los Angeles commute and spend more time with his wife, Aarthi Ramamurthy, founder of startup Lumoid. This hasn't stopped the speculation mill from churning.
Snap was not available for comment on Krishnan's departure.
After a great year at Snap, I've decided to leave and move back to SF
to be closer to @aarthir, family and friends.

— Sriram Krishnan (@sriramk) February 19, 2017
A Snapchat phone?
Speaking of speculation, the past few days have been rife with rumours that Snap plans to bring its 'camera company' description to life with the launch of its own android smartphone.
The source of the rumour seems to be the Daily Mail which ran an article three days ago based on a concept by marketing firm Mediakix. It's worth stating that none of the Mail's sources actually work at Snap.
Kate Nash says Snapchat stole her song
British singer Kate Nash has accused Snapchat of using her song Foundations as a soundtrack for one of its sunglasses filters without her permission.
"Hi Snapchat," says Nash in her video posted on Twitter, using the filter, "I can barely hear myself over my own song. But where's my pay cheque?"
Hi @Snapchat Do you pay ppl for the use of their work? Been off a record label now for 5 years. Is this legal? I should be paid PLS RETWEET pic.twitter.com/9qq9iKltFG

— Kate Nash (@katenash) February 17, 2017