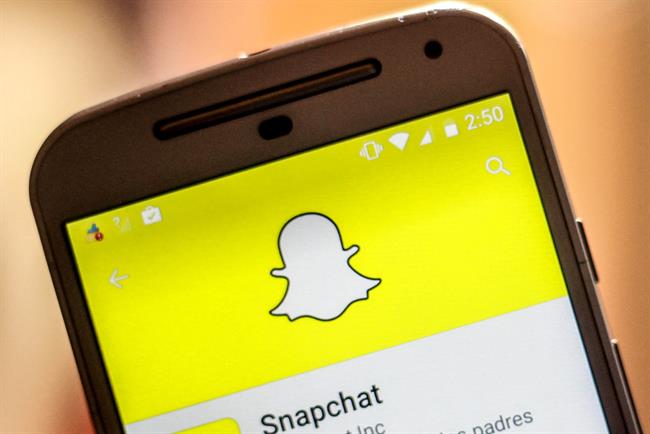 Research group eMarketer has slashed its forecast for Snapchat's UK ad revenue this year by a third amid downward pressure on prices from programmatic buying.
This year, the platform's parent company, Snap, is expected to generate £68.4m in UK ad revenue, 35% lower than the £104.8m eMarketer had projected in March.
The downgraded figure is mainly due to Snap's shift to an ad delivery system that is "about three-quarters programmatic", eMarketer said.
This comes despite an increase in brands advertising on Snapchat, as well as a faster rate of growth in monthly active users than Facebook and Twitter.
Snap rolled out its programmatic ad platform in June 2017 that gave advertisers and agencies in Europe and North America access to a self-serve format with a full suite of tools that brands can use to optimise and measure campaigns.
Advertisers 'concerned about size of Snapchat's audience'
All advertising formats on Snapchat, including Snap Ads, Story Ads, Lenses and Filters, were made available programmatically. Snap had previously relied on a direct sales channel to retain a higher margin of sales.
While the programmatic sales format increased the number of advertisers, it also resulted in lower prices overall, according to eMarketer principal analyst Debra Aho Williamson.
"Programmatic ads are typically cheaper, because the automated auction infrastructure reduces (and sometimes eliminates) the needs for salespeople to get involved," Williamson said.
"Some advertisers report strong ROI from programmatic ads on Snapchat, but many others remain sceptical. They are concerned about the size of Snapchat's audience and feel that measurement and targeting still lag behind Facebook."
Nevertheless, Snapchat's UK ad revenue is still expected to nearly double this year by 92.7% from £35.5m last year.
The social media brand will account for 0.5% of the UK digital ad market this year, up from 0.3% last year but below the 0.8% that eMarketer previously predicted.
A Snap spokeswoman said the company is focused on driving innovation and delivering relevant ads to the right users in order to demonstrate ROI for advertisers. It believes that pricing takes care of itself because of higher ROI which in turn brings more brands to the platform.
Snapchat still tiny compared with Google and Facebook
The platform will also capture 0.7% of the UK's mobile ad market – Snapchat's ad revenues are entirely from mobile.
That said, the brand is tiny compared with Google and Facebook in the UK, which control 60.5% of UK digital adspend (39.1% and 21.7% respectively).
EMarketer also forecasts Snapchat will have 16.2 million monthly active users in the UK, up 8.6% year on year, outpacing Facebook (2%) and Twitter (1.9%), but slower than Instagram (9.7%).
Snapchat is the most popular social media app among teens, in contrast to Facebook, which is losing user numbers in the 12-17 age group. EMarketer forecasts that Snapchat will add 300,000 new users in that age group by 2022, while Facebook will lose 100,000.
The parent company, which rebranded to Snap in 2016 to position itself as a "camera company" as opposed to simply a social media platform, has struggled to grow other revenue streams such as Spectacles and Snapcash.
Its latest earnings, disclosed last month, reported a 44% increase in ad revenue to $262m (£203m) for the second quarter of 2018.