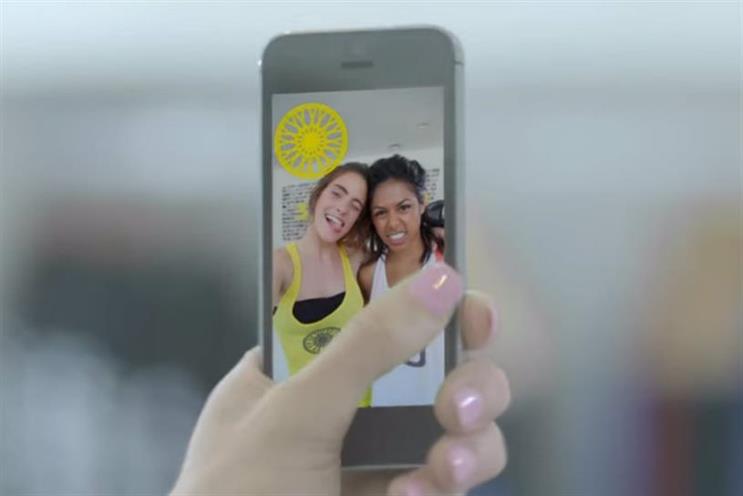 UK social media figures from eMarketer showed Snapchat users grew by 89.8% in 2016, while the social media service will be used by 13.6 million people this year.
That means that Snapchat will be used by 31.8% of all UK smartphone users this year, eMarketer said.
Meanwhile, Instagram will be unable to follow its banner year of 115% growth in 2015, with users expected to grow to 14.4 million (+18%) in 2017. Instagram users are expected to number a third (33.7%) of all smartphone users by the end of this year.
By 2021, Snapchat and Instagram are expected to have user bases of 18.3 million and 18.7 million respectively.
However, Facebook is expected to continue to dominate among mobile users and is expected to have 30.3 million mobile users this year – representing 92.8% of all Facebook users and 71.1% of smartphone users. By 2021, half of the entire UK population is expected to be using Facebook on a mobile phone.

Twitter, meanwhile, is expected to lag behind its rivals. This year, its mobile user base will be 12.1 million – a lower total than for both Instagram and Snapchat – with the gap to increase as growth in Twitter's mobile user base slows down. By 2021, there will be an estimated 12.6 million mobile users on Twitter.
A spokesman for Twitter said eMarketer was not comparing its figures like-for-like with Facebook – it cited ComScore data which said its 12.2 million mobile-only users compared to 12.9 million mobile-only Facebook users in 2016. When comparing desktop and mobile users combined, Twitter's user base is 15.6 million compared to Facebook's 30.3 million, Twitter said.
An eMarketer spokeswoman said: "The ComScore number is traffic. We don't use that for our projections since we look at monthly active users with an account.
"Our number is usually lower than reported by Twitter. This is because we discount business accounts, duplicate accounts, fake accounts, non-human accounts etc.. We also rely on survey data which tends to show lower penetration given that it's more consumer centric."


"The huge growth in these newer social platforms reflects a fundamental change in consumer behaviours," said eMarketer senior analyst Bill Fisher. "They are fun, visual and much more intimate than the more established broadcast-style networks. And these functions appeal, in particular, to those age groups that are most engaged with their smartphones — millennials and younger consumers."
Meanwhile, Android will dominate in the UK with more than 57.2% of the smartphone market, followed by Apple's iOS which this year will have just over 34.2% of the market.