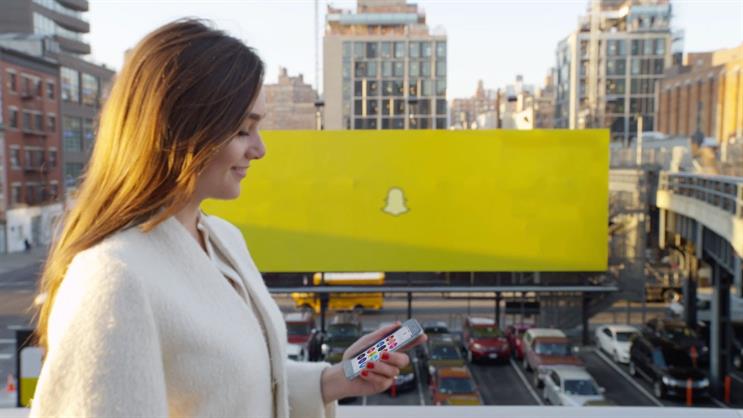 The final share price exceeded an earlier proposed price of $14-$16, but investors were nevertheless "lapping it up", reported the Financial Times.
According to Reuters, Snap's IPO was oversubscribed by more than ten-times, indicating a hunger for the shares that might produce a pop on the first day of trading.
The New York Times now values the company at $24bn, once other factors such as unvested shares and other potential dilutions.
The company has had an exciting and slightly bumpy journey towards its IPO. In mid-February, investor pressure led Speigel to cut Snap's valuation from an initial high of $25bn.
The shares will debut on the NYSE today, under the symbol SNAP, with Spiegel and his co-founder, chief technology officer Bobby Murphy, on hand to ring the bell.
If the IPO is successful, Speigel and Murphy will have shares in the company valued at $4.3bn each, estimated the FT. Early investor, Benchmark, will have a stake worth $2.6bn and VC Lightspeed Venture Partners will have $1.6bn.
How will things play out when the bell rings?
In the pre-IPO roadshow, Snap's leadership has had to field tough questions on from prospective investors.
The impression from investors, so far, seems mixed, while some say that a successful IPO could entice other silicon-valley 'unicorns' to go public.
AKQA Media's managing director, Scott Symonds, said: "For the last few years Snap has grown by building a fun, creative messaging platform that has confounded many measured thinkers with its unconventional but incontestably successful product evolution.
"Going public will be an entirely new chapter for Snap though in that they will need to deliver a compelling, rationalised road map for continued user growth and proven ad effectiveness to get the dollars they want from Wall Street. It will be interesting to watch how Snap builds that bridge from restless fun and seemingly chaotic product invention for its users to predictable user growth and proven ad effectiveness for its investors."
Prior investor pressure led the company to cut its valuation from an initial high of $25bn (£20bn) to a more modest range of $19.5bn-$22.2bn.
Snapchat revealed that it has 161 million daily active users and annual revenues jumped sevenfold
to $404m last year. "Substantially, all of our revenue comes from advertising," Snap said in its IPO
prospectus, referring to features such as sponsored lenses, geo-filters and "brand stories".
Snap also faces challenges from Facebook, which has launched many copycat features, such as Instagram Stories and WhatsApp's disappearing status updates
Investors also highlighted that annual loss increased by nearly half to $522m while user growth slowed to just 3% in the final quarter of 2016.
If Snap's IPO floats, it could be the largest since Facebook's $104bn market cap, beating Google's $23bn.
The real test however, will be time. Will Snap be a Facebook or a Twitter?
Facebook's shares debuted at $38 in 2012 and halved within six months. Today, they stand at $130-plus after the company diversified. In contrast, Twitter's stock initially doubled from its $26 debut in 2013 but is now languishing around $16.