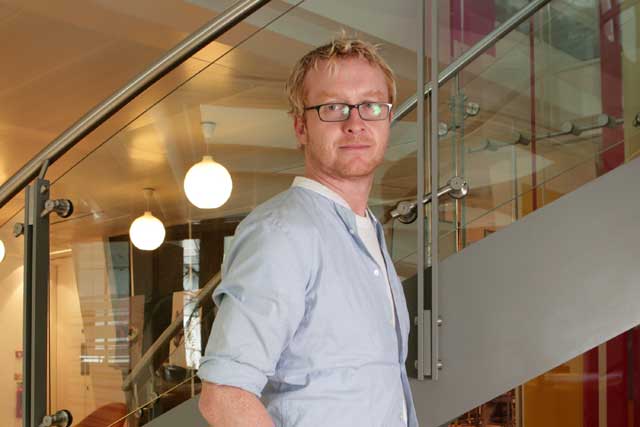 I try to get home most nights to read to my little boy, Jake, before he goes to bed. He's four. It's not proved that difficult a challenge over the past six months if I'm totally honest as, on the whole, I've not actually gone anywhere that would require me to "get home". The occasional impulsive tarte tatin has held me up from time to time but, on the whole, I've been there for him and that makes us both very happy.
We're deep into the children's classics: Snow White, The Gingerbread Man, Three Billy Goats Gruff etc. All wonderful tales, all built on inspiring life principles, if not a little dark in places. Jake now treads very carefully around shiny red apples, biscuits shaped like people and bridges.
However, he has a favourite, one that always rises to the top of the pile: The Emperor's New Clothes.
For the benefit of the Twitterati and those with short attention spans (me and me), The Emperor's New Clothes is basically a tale of a couple of grifters who flog an emperor some clothes that only the wise can see but, in fact, do not exist. No-one dares cry foul at the risk of looking unwise. Therefore, the emperor rides around his 'hood in the raw. Jake loves it. He says it reminds him of the "Tale Of The Experience Architects".
I've just finished Nick Hirst's paper Why Experience Architecture Is The Future Of Planning. It's a fine paper, its conclusions robust and, therefore, everyone should read it.
However, while it is a fine paper with robust conclusions, I do take issue with some of the points inferred along the way.
First of all, the notion that this is a "new brand of planning" is a little off-kilter for me. In July 1998, James Gilmore and B Joseph Pine published a paper in the Harvard Business Review entitled Welcome To The Experience Economy. The essence of the paper can be summed up as "as goods and services become commoditised, the customer experiences that companies create will matter most". Walt Disney came up with the concept of Disneyland after "visiting various amusement parks with his daughters in the 30s and 40s". The value of brand experiences is not a new piece of thinking.
But where I take particular issue is that this "new" brand of planning requires a new kind of planner and those that have gone before, brand and media planners, "are equally inadequate and blinkered versus the kind of planning we could be doing".
Planning began 40-odd years ago to not only "conceptualise", as Hirst suggests, but also to answer the question: "How will the idea work?" Particularly, how will it unpack to deliver the brand and business objectives? How will the idea address the (many) stumbling blocks in the way? How will it effect audience behaviour?
Now, I grant that things have changed over the past 40-odd years; the landscape has changed and audience expectations of brands have changed too. But that question, "How will the idea work?", remains as robust today as it has always been and, therefore, the role of planning equally so.
Whether you are a brand planner, a media planner, an experience architect planner, a wedding planner, an Olympic ceremony planner or a children's party planner, your concern remains the same: what stimulus do we need to create to generate the response we desire? That's just planning. That it is more complex, or that it requires more thought, does not make it a barrier to entry to planners from "traditional" backgrounds, nor the exclusive right of the new anointed few.
That's horribly exclusionist, will only serve to undermine the skill-sets of many and, to be frank, is wrong. There will always be good planners and not-so-good planners. I suspect the good ones will do quite well in this "new" world, the not-so-good ones less so. And, guess what, some of the good ones will have brand and media backgrounds and some of the bad ones will be experience architects. I've worked with both and I can assure you so. I find the very thought that Pollitt, King, Feldwick, Rimini, Carroll, Mawdsley, Hackworthy, Williams, Nairn, Goulding, Bottomley, Quinn (oops) and Jameson would struggle in today's world a touch absurd.
Right. I need to get home for Jake. Oh, hang on ...
Tony Quinn is the chief strategy officer-in-waiting of Publicis.