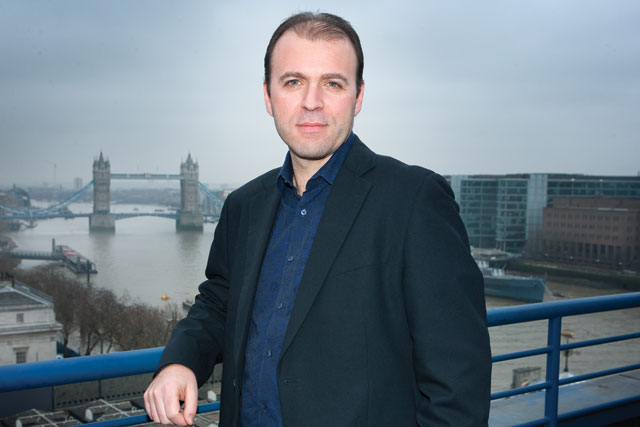 As an industry, we're prone to adopting buzzwords or catchy phrases to describe something new, something different or something we don't understand. And the word that's doing the rounds at the moment is partnerships. Not exactly a new idea. The partnership concept is surely easy to describe and understand. Or is it?
I decided to do a bit of research to find out, starting with my three-year-old son, who said: "Daddy, isn't it a type of boat?" Serves me right, I thought. But then I reflected on the genius of his thinking. What he was trying to tell me was that you could explain partnership any way you want to, so long as it's clearly understood.
To some people, it's a legal entity; to others, it's a relationship ideal or a way of life. In our business, it seems to me that it's in danger of becoming just a name, a word or a badge. So, what should it mean?
It may be unfashionable to say but, at Channel 5, the purpose of partnerships is to make money, for our clients and for us. Frankly, a partnership philosophy wouldn't hold water if it didn't offer a clear ROI for all concerned. This is of particular relevance to agencies whose margins have been eroded because of procurement pressures.
In working to this overall objective, we're beginning to unpick some of the established roles and behaviours in our business: the "buy" and "sell" hats - the days of confrontation and winners and losers are passing (gradually).
New rulebook
Of course, within the world of TV, another historical pillar has been the agency share-based trading model. A model that, on the one hand, has provided stability but, on the other, can cap and collar growth potential.
In our quest for market share, we need a fresh approach to disrupt how we trade. We need to do things with innovation, flexibility and flair. A partnerships mentality offers this too.
This is not just about the individuals in the organisation tasked with delivering marketing partnerships with advertisers and their agencies. It's much bigger. It's about consideration, listening and understanding the client objectives. It's about a can-do approach.
Tangibles and intangibles
Ideas come in many shapes and sizes. To most people, the value of an idea is inversely proportionate to the number of times it has been deployed. Bringing an idea to life using a combination of tangibles and intangibles helps broaden our canvas enormously. We all understand tangibles: the everyday spots and spaces bought and sold that are clearly defined and measured.
But sometimes in special circumstances, you need to go beyond the everyday - to intangibles. We define them as unique "money can't buy" access points to the whole Northern & Shell portfolio that we bring to a partnership. I'm talking about access to talent, product placement, social media, editorial integration, bespoke offers, licensing of our assets and use of our creative services and/or proprietary research across the whole TV, print and online portfolio.
When executed well, partnerships are an engaging, seamless piece of communication, with a central theme running across different consumer touchpoints.
Everyone wins
Happily for us, this is not a closed door we are pushing against - the British public is open to more engaging forms of communication, marketers are on the hunt for more effective strategies and forward-thinking agencies are welcoming this attempt to enhance the value of their service.
I'm an optimist. And you might think that when I say these austere times represent a great opportunity. Let's not be coy here. We are all in this industry to make money. And in the past, some people have been very, very good at it. The changing landscape means that old methods don't necessarily create new revenue streams. However, the partnership philosophy we subscribe to does.
Agostino Di Falco is the partnerships director at Channel 5