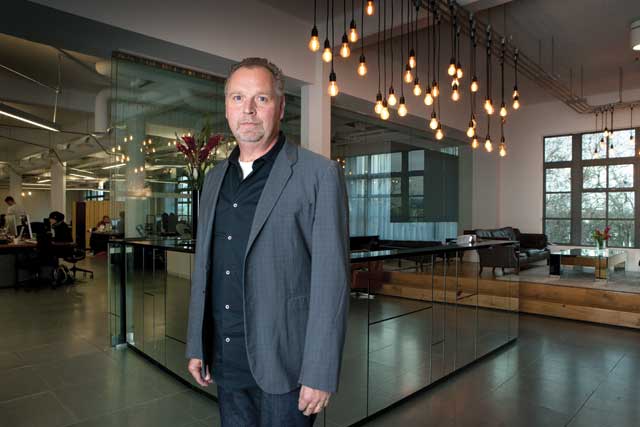 So, after 15 years away, Campaign wants to know what life is like here compared with lil ol' New Zealand.
Let's get the lifestyle thing out of the way first.
If you like the outdoors, it's generally better there. As in people seem outraged if you have to share a beach with any more than three people. If you're more of an indoors type, here's better. (I don't just work on the BBC, I end up watching it most nights. "Catching up," I call it. My wife calls it "sad".)
But what about the industry? Three big differences spring to mind.
One: clients. There are more layers of them to go through here, no doubt about it. You can wait a mighty long time before you get to the chief executive for sign-off, put it that way. Whereas in New Zealand, the chief executive fronts every meeting from the get go. (I still have mobile numbers of all my previous client chief executives - I doubt many executive creative directors do here somehow.)
I think we have it good at Rainey Kelly Campbell Roalfe/Y&R but, talking to friends in other agencies around town, it seems like there are an army of marketers out there who are paid a lot of money not to make a decision.
Two: research. There's bugger-all pre-testing or link-testing in New Zealand. I can think of one pitch recently I was involved in where the client chose the agency entirely on the basis of researching its pitch ideas. Lame. I've got nothing against research used properly, but to decide your agency partner? Well, the old Ogilvy "lamp post" quote springs to mind.
Three: Cannes. Naturally, the UK won more Lions than New Zealand this year. But it's hardly apples for apples - the industry here is way, way bigger. There must be 800 people tops in New Zealand (the industry, not the country).
No, the comparisons get interesting when you stack up the UK's best-performing agency at Cannes this year with that of New Zealand.
Bartle Bogle Hegarty led the UK by a country mile, winning a mighty 20 Lions. The Guardian "three little pigs", the main winner, was one of the best spots in the world last year. It's exquisitely crafted. We do craft well in this country. Speaking of which, six of BBH's Lions were in the Film Craft category, including one of the agency's four golds.
Craft is important but, for Kiwis, it will always come second to ideas. The kind of ideas that redefine brands in the Titanium, PR, Direct, Media, Branded Content and Promo Lions that Kiwis traditionally excel in. Only two golds were won for the UK across all of these categories this year.
The best-performing New Zealand agency this year was Colenso BBDO in Auckland, with a not exactly shabby 12 Lions in categories as varied as Promo, PR, Titanium, Outdoor and Cyber.
New Zealand agencies rarely enter Film Craft Lions - that's the domain of production companies. Besides, your awards budget doesn't stretch to it.
A Film Grand Prix isn't viable because agencies down under can rarely afford a Ringan, Noam or Fredrik to shoot their scripts. Being pragmatic sorts, Kiwis tend to concentrate on ideas that won't be judged on execution but on the boldness and simplicity of the idea itself. And those ideas are usually broader, more diverse and more upstream as a result.
This is a way of working that a few of the bigger shops have adopted down under, and it's no coincidence that these are the agencies that seem to do well at Cannes.
What my new agency, RKCR/Y&R, lacks in a snappy name, it makes up for in smart folk hungry to embrace this way of working. Yes, we do beautiful telly ads here, but that's not what attracted me to the place.
It's the desire in the agency to continually reinvent itself. There are 250 of us, but it still feels like a start-up. We don't have departments and everyone is mixed up.
We don't feel compartmentalised in our thinking because, physically, we're not.
I can't speak for the rest of London, but I can see the green shoots of change all over Camden. And, with that, a "can do" spirit when it comes to ideas and idea creation that makes me feel like I'm back in New Zealand again.
Toby Talbot is the executive creative director at Rainey Kelly Campbell Roalfe/Y&R.