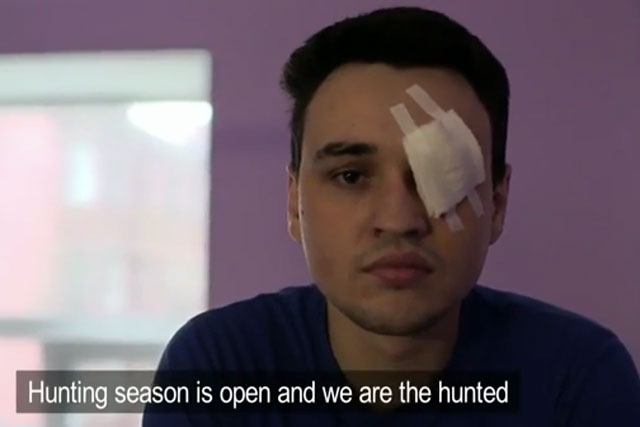 The film is the latest step in a campaign to mount pressure against sponsors including Coca-Cola, McDonald's, P&G, Samsung and Visa over their refusal to directly condemn Russia's anti-gay laws.
Scott Wooledge, a gay activist and creator of the film, said: "The LGBT community worldwide, from New York to Hong Kong to London to Berlin, has not been shy about telling these sponsors what they what: a clear denunciation of Russia's anti-gay laws in, and unambiguous call to the Russian government they must be repealed.
"They have all thus far stayed shamefully silent, and that is not acceptable way for them to make their Olympic profits. These are enormous multi-nationals corporations that operate worldwide and they have an obligation to speak on behalf of their LGBT employees, wherever they reside."
Creative features the conventions of Hollywood-style action movie trailers and allegedly shows "100% authentic" footage of the Russian government's oppression of the LGBT community.
Wooledge is also the man behind the cheerstosochi.org website that piggy backs off a McDonald's Olympic site to encourage the Olympic sponsors to condemn Russian anti-gay laws.
When contacted by Marketing last week, none of the main Olympic sponsors specifically condemned the anti-gay laws in Russia, in contrast to US Olympic Committee sponsor AT&T.