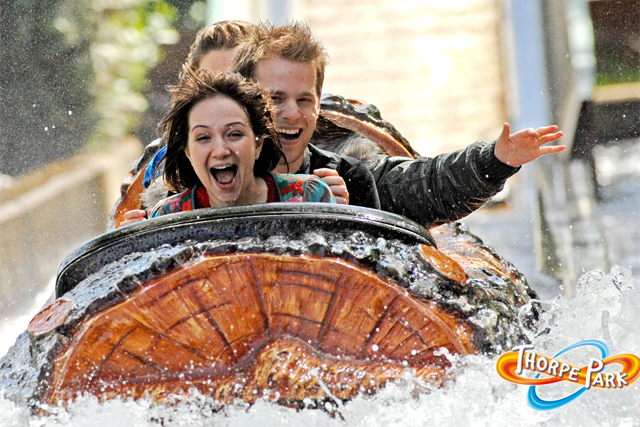 The Surrey-based amusement park featured on Wednesday night's BBC One consumer show 'Your Money Their Tricks' and an operator of its games was accused of rigging stall games to reduce the chances of customers winning.
Thorpe Park has since addressed visitor concerns on Twitter with posts such as "We're investigating and will take action if we find any evidence of malpractice" and "We absolutely do not condone this and we are investigating thoroughly".
After being awarded the social media business, We Are Social worked on the theme park's crisis management plan. It is now carrying out an initial audit of Thorpe Park's social media channels, and its place within the recreation and entertainment sector.
The findings will be used to develop an ongoing social media strategy, with content plans, image and tone of voice guidelines.
The agency will later go on to develop creative campaigns for Thorpe Park, which has five roller coasters, 25 other attractions and a new on-site hotel called The Crash Pad.
Lisa Hardy, an account director at We Are Social, said: "Thorpe Park holds loads of potential for some great creative social media campaigns - it's a fun and exciting brand that people really love to experience. Of course, underpinning the best creative work is always solid planning and strategy, and this will be our initial focus."
We Are Social's content will also form part of a paid social media strategy, focusing on image-focused promotional posts on Twitter and Facebook.
Jason Wills, the marketing director of Thorpe Park, said: "Social media is a key part of our broader integrated communications strategy and We Are Social has a reputation throughout the industry for delivering first class, creative work. We had no doubt they would be the best agency for the job."
Examples from Thorpe Park's Twitter feed:
@Noraaa_Z Hi Nora, we would never condone this activity and we are fully investigating this. We will take action against malpractice.— THORPE PARK (@THORPEPARK) July 3, 2013
@DebbieFletcher Hi Debbie, we don't condone this activity and we are fully investigating this. We will be taking action against malpractice— THORPE PARK (@THORPEPARK) July 3, 2013