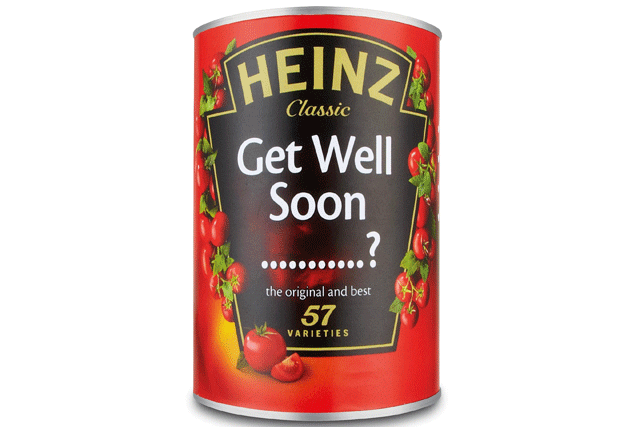 If digital trends are quantified by the comment they generate, the explosion in popularity of Facebook stores would already seem to be a pretty hot one. However, while there is no doubt that social networks are a core tool in driving sales, marketers should be wary of the hype surrounding f-commerce.
The latest eCustomerServiceIndex results from IMRG and eDigitalResearch reveal 12.1% of social-media users have made a purchase from a Facebook store, compared with just 3.3% four months ago - a near four-fold increase in four months, albeit from a very low base.
Despite this, given that 25% of online consumers log on to Facebook more than once a day, many brands believe that a new vision of online multichannel shopping, incorporating social, mobile and traditional ecommerce, offers retailers a major opportunity as the holiday season approaches.
'We talk about multichannel as being bricks-and-mortar retailers that have an online store,' says IMRG chief marketing and communications officer David J Smith. 'However, if you are ASOS, you are still working through multiple channels because you have a website, Facebook store, mobile store and magazine.'
What is more, says Smith, in the churning landscape of mail order, the dramatic spread of mcommerce puts f-commerce in the shade.
'If you measure f-commerce against the growth rates we see in mobile, it is still tiny,' Smith says. 'We are looking at between 3% and 4% of online revenue going through mobile phones at the moment, and, in that respect, f-commerce still has a long way to go.'
It is certainly true that, while a handful of retailers maintain comprehensive Facebook stores, most ecommerce activity on the social network involves limited promotional offers, or driving consumers to the retailer's own ecommerce platform. In a time of economic uncertainty, some retailers believe they are better off investing in their own site, where they have complete control of the environment.
Engagement opportunity
Many brands have downplayed the importance of Facebook as a direct sales platform, emphasising instead the opportunity for enhanced engagement.
For FMCG brands more accustomed to shipping product by the tonne, that is fairly easy to believe. When Heinz launched its tomato ketchup with balsamic vinegar flavour through Facebook, the aim was to create 'talkability' among fans of the brand, says Heinz Tomato Ketchup brand manager Lucy Clark.
'The launch wasn't about driving sales,' she adds. 'We just wanted to give something exclusive to our loyal consumers, which, in turn, helps to improve advocacy.'
The campaign generated 20,000 new 'likes' in its first week and 15m PR impressions. The success led to the follow-up 'Get Well' soups campaign, where consumers could buy a personalised tin of soup through Facebook to send to a sick friend.
Whatever the brand motivation, the evidence is that products sell well in a social context. F-commerce developer Zibaba reports that 4.2% of visits to its sites result in a sale, which compares, says founder Ronen Shlomo, with rates of 3%-3.4% for ordinary ecommerce.
The goal is to integrate all such outlets. 'The big brands want integration with their existing order-management system,' adds Shlomo.
For Facebook, a thriving virtual high street on its platform gives a reasonable expectation of more traffic and advertising. Technological tie-ups with eBay, and the arrival in September of a US Facebook executive, Katie Mitic, on the auction site's board of directors, indicate further the social network's interest in commerce, and vice versa.
An eBay spokeswoman says retailers must go where their customers are.
'We are experimenting at the moment. We see (social commerce) as a key trend shaping commerce,' she adds.
Social commerce might still be a tiny dot in the retail world, but if it can continue to clock up growth rates of 200%-300%, Facebook could move beyond its promotional appeal to be a real part of multichannel retail.
IN MY VIEW - EXPERT COMMENT - CATHERINE FLYNN, ACCOUNT DIRECTOR, WE ARE SOCIAL
There are benefits involved for brands and retailers who have developed Facebook commerce initiatives, or plan to do so.
However, our view would be that this is something to trial as part of an overall brand strategy for Facebook, and, at this stage, probably not at the expense of other more tried-and-tested ecommerce initiatives.
The key f-commerce-related work that we developed this year was two Facebook campaigns for Heinz and a pop-up Halloween Facebook store for clothing at Tesco. We offered Facebook fans something they can't buy anywhere else, which, we believe, is key to making f-commerce, or any other form of social commerce, compelling.
In our view, it is not enough simply to create a Facebook version of your online store. Social shopping must be just that - social.
The more that brands can do this, and the more consumers there are who see their friends shopping in this way, the more the concept of social commerce - or f-commerce - will grow.