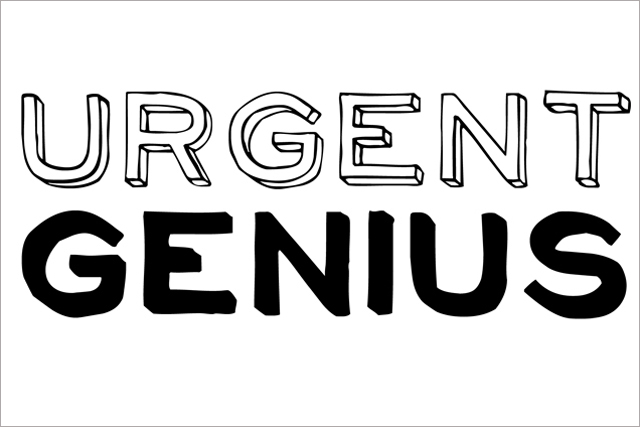 Teams from several ad agencies – among them Wieden + Kennedy, BBH and R/GA – will be participating alongside viral specialists, comedy sketch writers, production companies and New Yorker cartoonists, as well as Puma.
There can be up to seven people in a team and it is open to teams from anywhere around the world.
There is still time for new teams to enter the competition at Urgentgenius.com.
Teams will have from 7pm on Friday (18 February) to 7pm on Sunday to generate content related to a trending topic that is popular in their country or to a single global topic, which will be chosen by the organisers. Before the start there is a 6pm briefing for UK teams in Iris Worldwide's London office.
After entries are finalised there will be seven days of tracking to see how well the content spreads.
The top five entries based on popularity with the internet audience will be compared with the top five entries in the eyes of a judging panel, which will score entries on creativity and speed of reaction.
On the panel is:
Luke Sullivan, group creative director at GSDM, author of 'Hey Whipple Squeeze This'
Dave Bedwood, creative partner, Lean Mean Fighting Machine
Roo Reynolds, head of emerging platforms, Wieden + Kennedy London
Renny Gleason, global director of interactive strategies, Wieden + Kennedy Portland
Guy Roberts, creative director, Droga5 Auckland
The Urgent Genius event was thought up by Iris Worldwide's Grant Hunter and Jon Burkhart.
The best examples will be showcased by Hunter and Burkhart at SXSW in March and in an Urgent Genius book.