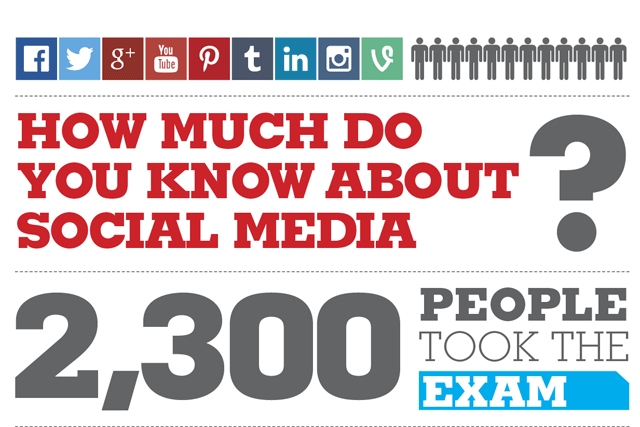 1. You run social media for Burger King. You've just reclaimed your account from the hackers. What is your first tweet?
*We're back. 100% the Real Deal
*As much as we love McDonalds we'll never be owned by them!
*We were hacked guys, to say sorry we'd like to offer bogof on our chips for an hour #sorry #bogof #hacked
*So we got hacked, we let you down & we apologise – announcing the BK Hacker Burger, hand cut not hacked!
*Risen above the ashes and back to being the 'King' of Burger King's twitter account. What has everyone taken control of today? #takingcontrol
The King is back! Long live the King!
*The King is back in the building #alittlemoreconversation
*Ronald McDonald has left the building in handcuffs. Burger King is back in the building. what a #whopper of a day
*The King is back! Long live the King!
*A free burger everyday of 2013 for the person that finds the person who hacked us. #hackedoffwithhackers
2. You work in Oreo's social newsroom. It's the day after the Superbowl. Everyone is talking about your timely tweet. What do you do to maintain the buzz?

*Publish a list of the top 10 things you think are more fun to do in the dark.
*Nothing. Let it be.
*Dunking is great fun in the dark but it takes a brave person to dunk with the lights on... tweet your best pic for a years supply.
*Turn the perfectly timed tagline into a hashtag which can be used over both Twitter and Instagram, allowing Oreo fans to build upon the idea in their own way.
3. You've just found an extremely negative comment on your company's Facebook Page. It has only been there for 10 minutes, but has already gathered more than 300 likes and 20 comments. What do you do?
*Comment on it to ensure the consumer that we will work to correct their negative experience.
*Investigate, Enquire. Review, Respond. Engage comprehensively on and offline
*Do not delete it! It's too late to do this. If it's received so much support so quickly it suggests the person has hit on a reasonable complaint, so seek to understand what they are unhappy about and seek to resolve. Respond publicly, and if the issue is significant enough, offer to meet the complainant in person. Be sure to be seen to be acting quickly and positively, without capitulating completely.
*We are sorry that you feel this way. Please contact Danny in our Customer Services team on 0844 2859 2049, he will be more than happy to listen to your experience.
*Address the comment and then remove it.
If we can turn that angry customer into a happy one with prompt action, we'll have done good. If it's an internet troll, I'll stick to the rule - don't feed them!
*Engage with poster to find out more and resolve the issue using regret, reason, remedy.
*Respond to the comment on Facebook in a professional manner, then ask the individual to contact the company via a private email address.
*Delete it and repost an explanation
*Create a powerful image saying sorry. Think Obama's 'four more years' iconic photo - this can be shared and followed up with a post to rectify the situation.
*Reply back to the comment and suggest that if they want to discuss further, they can call or a phone meeting can be arranged - or even take them out for coffee and apologise that others feel the same way. Say everyone is entitled to their own opinion and that we will do better next time.
*1. Understand the issue - if it's real, deal with it, and connect with the poster privately to make things right. 2. Don't feed the trolls... avoid getting confrontational. 3. Don't ignore either - we need to be in the conversation in a positive way, ideally with a solution. 4. If relevant, find a way to make the response more famous than the problem, treating the negative comment as an opportunity to shine and turn people around.
*Respond with humour - keep it light hearted and human. Don't sound like a brand
*Revel in the brand exposure
*Divert attention by coming up with an extremely clever Facebook post that allows people to share their comments with the company directly and potentially then remove post.
*Refer back to the company document that tells me what to do in such an event
*Take it on the chin. Be positive and proactive not defensive
*Delete it.
*If the comment is from a genuinely aggrieved customer & 300 people agree with him/her then we need to acknowledge the problem & see where we went wrong? If we can turn that angry customer into a happy one with prompt action, we'll have done good. If it's an internet troll, I'll stick to the rule - Don't feed the trolls.
*Ignore it
*Respond honestly, take part in the conversation and solve the problem.
4. What would you do if a third party started a parody account poking fun at your company?

*YAY. Pop culture material. Make a parody account of the parody account.
*Make a formal complaint to FB to get it down, ignore the site, make a formal statement if necessary to defend the issue raised, in your own site to your fans.
*We share the content with a twist and an even better parody about them
YAY. Pop culture material. Make a parody account of the parody account
*Negotiate with the administrators of the account to take it down. If that doesn't work, report the page.
*Start a conversation with the parody account to show that the company can poke fun at itself.
*Try to enjoy the fun, and add more humour if you can in appropriate manner. Laugh at yourself if you can, it's good for the humility.
*Take it as a compliment. It is likely to generate interest and potentially drive sales. Understand what the nature of the humour is - do they have a point? Do not act like a bully and seek to close it down, unless they are deliberately being offensive or doing anything illegal, as this will be perceived negatively.
*Look at what they were making fun of to see if we could improve what we were doing or tweak our branding & mission statement etc. Mostly ride the storm & hopefully gain some new interest by providing good positive social content for when people came to check us out to see if we were really that funny. If possible, and it wasn't damaging to our brand, be even funnier.
*This has actually happened to me. You take it in good humour on the surface - that's all you can do. But in the background, you contact Twitter/Facebook about the account and ask them to remove it or at least make clear that it's a parody.
*Promote the real account informing followers on a 'fake' account. Report them as spam.
*Talk to them, socialise with them to show it's all in good jest and also reducing their significance.
Love it. Lap it up and feed off it. Embrace the parody!
*Provide a cease and desist. Respond to it publicly.
*Nothing. Copying is the greatest act of flattery
*If it was truly funny, I would jump all over the opportunity to turn it into free marketing.
*Depending on your industry, you could actually use it to your advantage. Poke fun back, but in a way that shows your company's superiority and know-how. Don't get all angry and 'legal' about it.
*Contact our legal advisors to see if there is any grounds for having the account closed on grounds of ruining reputation. If not then monitor closely
*Have them kneecapped
*Retweet - bad PR is better than no PR
*Love it. Lap it up and feed off it. Get a good relationship going with the parody, after all they're probably only saying online what people are saying offline. Embrace the parody!
5. Imagine it's a totally average day for your brand - there are no products launching or new ads rolling out and definitely no crises to manage. What is your first tweet of the day?

*If we don't have anything meaningful to tweet about we don't do it. Relevance and informational is key.
*Starting the week with a #smile! (add photo of product making a smile shape in some way)
*Someone please draw me a picture of a dinosaur.
We don't work like that, we only tweet information to our followers. We leave the banal 'hi guys, how was your breakfast' bullsh*t to the PR w*nkers
*Have you hugged your boss recently? Is hugging not your thing? Take a minute today to tell them how much you appreciate them.
*Enjoy the sunshine here at Mitsubishi HQ. Check out this pic of our cars bathing in the warm morning sun. #greatday
*Russian Standard Vodka is the No1 vodka in Russia can you guess how many cases (6 bottles per) were sold there last year? Closest wins a bottle!
*Cat ate my oyster card. Can't get to work. How's everyone else's day?
*"Treat people as if they were what they ought to be, and you help them become what they are capable of being." Johann Wolfgang von Goethe.
*Spring is here finally. We're in such a good mood we want to share it. First 10 people to tweet #springsurprise wins a spring surprise
And many of those answering this question in the test had nothing but food and drink on their mind…
*Who wants beer today? Download our app to find your nearest Cask Marque pub and enjoy the perfect pint anywhere http://ow.ly/iuG13
*Bored, here's a picture of my breakfast.
*I'd probably post a picture of breakfast - or something to make head office look more personable.
*Good morning! Starting our day with a nice cup of tea, how have you started yours
*free beer!
*What is your favourite hot drink on a cold day?#MarketingSME
*Morning followers! It's National Pie Week and we're debating our favourite filling. What's yours?
*Tweet a pic of breakfast ;)
*Who wants a brew?
Bored, here's a picture of my breakfast
*Good morning folks! Who wants coffee?
*Ham & Cheese Vs Egg & Cress?... We're already thinking about lunch, but what to have?...
*Good morning! Talk in the office today has turned to breakfasts - are you coffee and enthusiasm or food for fuel kinda person?
*We don't work like that, we only tweet information to our followers. We leave the banal 'hi guys, how was your breakfast' bullsh*t to the PR w*nkers.