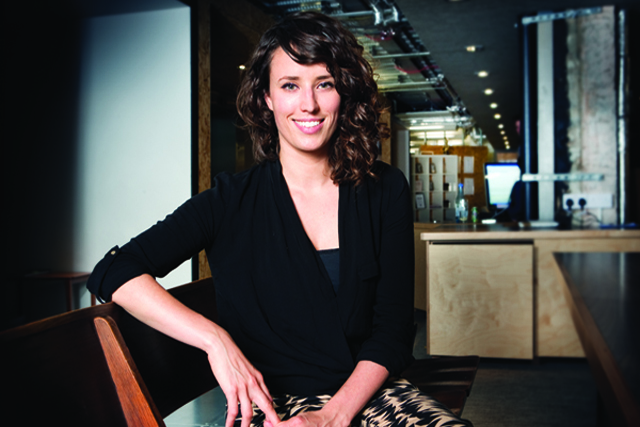 We are about ten years into social media marketing as we know it. You'd think we would have grown up by now, but we still seem to be stuck in a world of small tactics that drive narrow metrics, such as "likes".
So how does social become a grown-up discipline, rather than the long-lost cousin of marketing communications? By thinking beyond "social" – that's how.
It's time for social marketers to start influencing brand strategies, ensuring big ideas are fit for purpose in the connected world. Only by applying specialist knowledge of how brands are built in social channels to the wider task of building strong brands per se can we truly reap the value of social media. And this is how.

Be clear about why we are here
Stop obsessing about what you are posting on Facebook and Twitter and create a clear brand purpose that ordinary people can relate to, share in and advocate on your behalf.
A brand with a strong sense of purpose is more attractive to customers (and employees, suppliers and fans). People buy from (and recommend) businesses that are perceived to be driven by higher motives than bottom line and shareholder value.
Without a sense of purpose, brands struggle in social media. Start here and you can have an impact on people's lives. Start on Facebook and you're left with calendars of copy and images that get tired pretty quickly.
Purpose should guide what you say, what you do and how you do it. From Nike to Sainsbury's, it is purpose that drives brands forward. Whether it's Nike+ FuelBand or Live Well For Less meal-planning tips on Facebook, everything these brands do is driven by a central brand motivation that gives them meaning in people's everyday lives. It gives people something to rally around, something to talk about beyond the latest trainers or the price of potatoes, and that, in turn, creates armies of advocates.

Do more. Say less
Be remarkable. Don't say remarkable things; do something that makes people take notice. You'll be rewarded with recommendations and people actually buying your stuff.
The doing bit is crucial – creating experiences, products and ideas that people connect with and can build memories around. That's hard to do with a Tweet or a Facebook post about the weather.
The holy grail for social marketers is creating impact with positive experiences – but this is not restricted to social media. How you behave as a brand any place where consumers interact with you will have an impact in social media – on buzz, sentiment and all the things we track – but also in the pub or the office. Social media shows us that advocacy is generated through actions, not words.
Social marketers, in turn, must learn how to build social media plans around these real-world actions, rather than around newsfeeds. Retail, customer service and product experiences all have the power to drive advocacy and how you behave when creating these experiences should guide what you do in social media.
There is much to learn from digital brands such as Facebook, Google and Amazon, which have all built great businesses by serving the end-user and creating positive experiences that centre on them.

Create a personality that can act and react
Brands need a personality that is flexible. You have to care whether people want to talk to you. You have to be able to have a meaningful exchange on Twitter and decide whether to answer or step away when someone shouts at you (IN CAPS) on Facebook.
The old way of setting a tone of voice and visual guidelines just won't cut it when you're expected to spark a conversation and continue it across multiple places.
There's an art to making your brand personality flexible so that it allows for a constant dialogue with consumers, while preserving your existing brand identity that people trust.
It's an art that the best social marketers get right, and informs the way brands are experienced across platforms to impact business objectives.
Some brands, such as Innocent and Zappos, were set up with this in mind. Some have evolved with social media, such as O2, Starbucks and Next. What they all have in common is a sense that there are people behind them.
Social media has both changed the way brands behave and accentuated some of the truths that have been there all along.
It shines a light on brand health, is a rich source of consumer insight and a vehicle for stoking brand health by galvanising advocates.
But if you allow your social marketing activities to exist in isolation; if you regard "social" ideas as small
tactics designed to get more people to "like" or comment; if you see effectiveness as simply the growth of the community or its engagement rate, then you are missing the biggest trick in the modern marketer's book.
If social media practitioners are going to grow up, they need to bring the lessons of social marketing to bear on the brand marketing of the 21st century.

Katy Woodrow Hill is the joint head of planning at Dare
Point of view
The one social media site I couldn't do without is… Pinterest. It's the place where you see, in full colour, what people love and are passionate about.
My favourite Tweeter is… @briansolis. He's leading the discussion on how businesses should be run to ensure they're set up for the connected world.
I measure social media success by… showing the impact of advocacy on business objectives – tracking how perception affects consideration and purchase.
In five years' time… I'd like to see heads of social become marketing directors within client businesses.