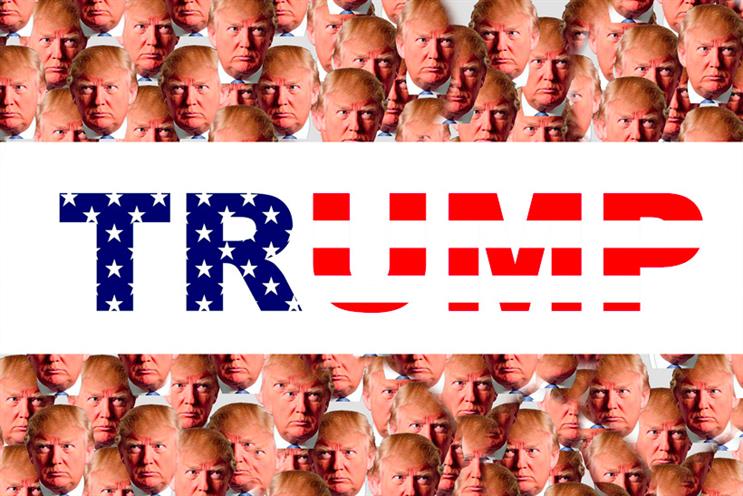 And so it has come to pass. America has chosen a new President: none other than Donald J. Trump.
Spare a thought for the pollsters. After getting it wrong in the Brexit vote this side of the pond, their failure to anticipate Clinton's defeat in the States means their profession will now face severe reputational challenges. There are almost too many examples of incorrect polls to cite them all; many must be eating humble pie, not least Republican pollster Frank Luntz.
We took a different approach at We Are Social to anticipate what the election result might be.
Trump was winning on social
Looking at Trump and Clinton's official social media profiles for the month leading up to 1st November, it was instantly clear to us that Trump's social media performance told a very different story from the polls, and the mainstream news media.
Trump led Clinton on every topline social media metric: quantity of posting, social interactions, positive interactions and sharing. One can disagree with Trump on many things, but it has to be said he had a point about heavy media bias and incorrect polls.
Trump clocked up 16.3m likes and loves of his content in the last week, compared to just 13.1m for Clinton
Looking at the last seven days (including polling day), there was only one significant difference to what had gone before - Clinton suddenly became more active in terms of posting quantity.
She posted 266 times across her social channels compared to Trump's 204 times. Nearly half of this activity was on Twitter; followed by Facebook and, to a much lesser extent, Instagram and YouTube.
Most of Clinton's posts in the last week encouraged her followers to celebrate their support, and also banged the drum: reminding people to vote, and to encourage others to do the same.
But despite doing slightly less on social in the last week, Trump had by that point amassed an incredible 28.4m followers across his social profiles, miles ahead of Clinton's 21.8m. And Trump has long had superior engagement (e.g. likes, comment, shares) from his followers compared to Clinton.
To be clear, while a lot of engagement was trolling, a far greater proportion of engagement on Trump's channels was highly positive. Trump clocked up 16.3m likes and loves of his content in the last week, compared to just 13.1m for Clinton. Shares of his content, meanwhile, stood at 2.8m, well ahead of Clinton's 2.1m.
Clue is in the 'like'
In a way, the writing has been on the wall for a long time.
Trump's most used and engaged with hashtags include #AmericaFirst, #MakeAmericaGreatAgain and #MAGA

There is a lot of negativity around Trump, but if you recall his lewd comments about women, it is worth noting that his much slated apology video gained 435k likes on Facebook.
Clearly, social media was telling us there were plenty of people who not only wished Trump well, but actively supported and encouraged him.
In terms of social content in the final days, compared to Clinton's continued thanking of her supporters, Trump stayed focused on a few key messages.
His most used and engaged with hashtags include #AmericaFirst, #MakeAmericaGreatAgain and #MAGA.
In contrast, the Clinton camp actually had very few official hashtags at all - even #ImWithHer was driven by other accounts, rather than the official Clinton campaign.
In the final days, although Trump continued with a few bitter attacks on Clinton with #DrainTheSwamp and #CrookedHillary, the biggest change from his campaign was a sudden and strong shift to a much more positive tone.
Trump had been highly negative in recent months, to the point of being a conspiracy theorist about rigged polls and the media, but the last week his social profiles were filled with posts about America's coming greatness under his presidency. Maybe his team were keeping an eye on the social data, too.
Having used social media engagement as a way to correctly anticipate Vote Leave's victory in the EU Referendum, and now in the US Presidential election, we feel that social media has definitely come of age.
It is not a sideshow in the electoral process, and it can be used as a method to help predict potential outcomes. Whenever the next big polling day comes around, both sides would be wise to take their followers extremely seriously.
What the data said