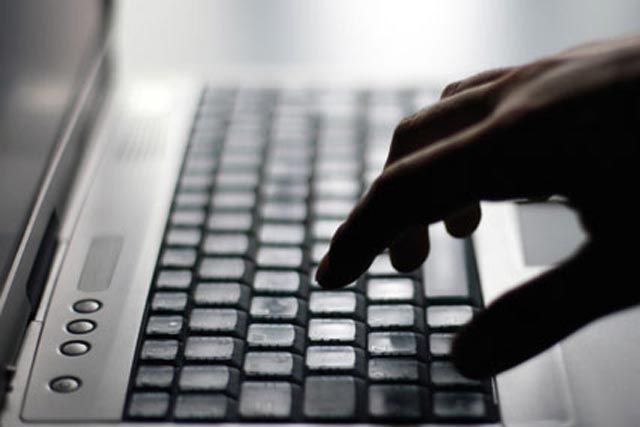 There may be some debate about the value of a Facebook fan to Dove, Guinness or Next, but most marketers accept that digital relationship building for brands is now essential to sales and marketing.
It may surprise some to know, however, that consumers are of their own volition engaging with the corporate parents of these brands in their millions.
By the end of last year, companies listed in the FTSE100 attracted 14 million followers to their corporate Facebook pages and more than one million followers on Twitter.
FTSE100 company YouTube videos attracted almost 35 million views in the last six months of 2011 alone.
These findings are from the latest FTSE100 Social Media Index, a research programme that The Group has been running since 2009 and repeated every six months to monitor how FTSE100 companies use social media.
The audiences we've monitored over the main social media channels have increased massively over this period and reveal a fundamental truth about brand marketing and corporate communications: that in the minds of the consumer, they are indivisible.
People care whether a product is cool, works well, will make them happy and gives them peace of mind.
But people also care about where products come from, how they were made, whether that process was ethical and how much damage it did to the environment on the way.
And, crudely put, they want to know that the companies they buy from are good and not evil.
When things go wrong for a company – think BP, Toyota or Carnival to name a few recent corporate crises – it's not just the corporate reputation that is threatened, but the whole edifice of brand performance, sales and customer engagement.
But social media has of course empowered consumers to care more powerfully and consistently.
The role of marketing therefore is no longer just to sell stuff, it must also sell the company that provides it. Likewise, the corporate communications or corporate PR department can no-longer simply deliver factual information to corporate audiences without considering the wider audience and the brand perception.
Structurally the two departments have tended to operate in separate silos; two different domains of communication, but the huge and growing volume of interaction with corporate channels should necessitate a far closer relationship.
Our research found that many large companies are now actively using social media to communicate, but there are indications that these channels are not always used to best effect.
Twitter has become the leading channel for digital corporate communications.
In January, 61 companies had an active channel (up from 56 in June 2011. However, 42 companies (69% of the companies using the channel) did not respond to direct queries which suggests it is being used as a broadcast tool rather than to encourage dialogue.
Twitter use by sector
Sector
No. of followers per sector
No. of followers per sector
Change
(Dec 2011)
(Jun 2011)
(%)
Banking
10,171
4,102
6069 (+148%)
Basic Materials
7,064
4474
259 (+58%)
Consumer Goods
20879
12789
8090 (+63%)
General Financial
1,355
346
1009 (+292%)
Healthcare
18,140
11,159
6981 (+63%)
Industrials
1,859
811
1048 (+129%)
Insurance
4,294
2,172
2122 (+98%)
Oil and Gas
81,124
62230
18894 (+30%)
Real Estate
3,911
1,833
2078 (+113)
Retail
741,273
407,736
3335317 (+81%)
Support Services
2,198
1,032
1166 (+113%)
Technology, Media Telecommunications
43,561
32,972
10589 (+32%)
Travel and Leisure
55,080
36,694
18386 (+50%)
Utilities
10,562
47,26
5836 (+124%)
Total
1,001,471
583076
418395 (+71%)
Source: The Group
While the number of Facebook fans of corporate brands has seen a massive increase (up 25% in the second half of last year over the six months to June 2011), demand for information from Facebook could be outstripping supply, with only 39 FTSE100 companies running an account (up just 2.5% since June).
Facebook use by sector
Sector
No. of fans per sector
No. of fans per sector
Change
(Dec 2011)
(Jun 2011)
(%)
Banking
44,905
27,916
16989 (+61%)
Basic Materials
562
465
97 (+21%)
Consumer Goods
52102
47,865
4237 (+9%)
General Financial
292
156
136 (+87%)
Healthcare
23,178
13,937
9241 (+66%)
Industrials
272,373
196,624
75749 (+39%)
Insurance
58,316
44,147
14169 (+32%)
Oil and Gas
177,393
69,524
107869 (+155%)
Real Estate
64
41
23 (+56%)
Retail
11,432,021
7,625,043
3806978 (+50%)
Support Services
19,440
8,990
10450 (+116%)
Technology, Media Telecommunications
517,762
433,793
83969 (+19%)
Travel and Leisure
1,490,996
853,835
637161 -75%
Utilities
642
537
105 (+20%)
Total
14,090,046
9,377,671
4712375 (+50%)
Source: The Group
Our study found 53 FTSE100 companies with an active YouTube channel, up 10% since June and these attracted 34.7 million video views, an increase of 11.6 million.
Blogging – which we see as potentially the most engaging of all social media in a corporate context – is still a relatively neglected art.
The number of FTSE100 blog posts rose by 26% in the second half of last year but we found only 16 active corporate blogs in the FTSE100 (an increase of 33% from June 2011) and 75% of these were from technology, media and telecommunications companies.
There were no corporate blogs in the industrial, basic materials, healthcare, general financial, and real estate sectors.
Of course the relationship between consumer marketing and corporate communications varies widely depending on the company, its business and the way it interacts with customers.
Within the FTSE100 there are many businesses, such as British Land or Balfour Beatty for example, which are on paper purely business-to-business entities.
There are holding companies such as Unilever which have different approaches to communicating under their corporate brand; others such as Barclays or Prudential where the corporate brands are one and the same, but brand marketing and corporate communications are delivered via separate channels and initiatives.
For some such as Burberry, the corporate brand is indivisible from the consumer one.
Corporate brands are anything but monolithic entities. They are built on a fluid mix of audiences with varied interests and attitudes including employees, potential recruits, external communities in direct contact with a company, shareholders, professional and amateur investors, journalists and external organisations, for example often NGOs concerned with corporate social responsibility.
Of course all of these have the capacity to influence audiences that never interact directly with a corporate company channel.
There is not one absolutely correct approach to integrating corporate communications, but it is clear social media is dissolving the artificial barrier between the corporate and consumer brand.
Corporate teams and consumer brand marketers should no longer consider their activities and audiences as isolated spheres of influence.
FTSE100 Social Media Index - Top 10
Overall
Blogging
Facebook
Twitter
YouTube
1
Carnival
Carnival
Burberry Group
Burberry Group
Burberry Group
2
Burberry Group
ARM Holdings
Carnival
Marks & Spencer
BP
3
BP
Sage Group
Next
BP
ARM Holdings
4
Marks & Spencer
British Sky Broadcasting Group
Marks & Spencer
Carnival
International Airlines Group
5
ARM Holdings
Barclays
Vodafone
Tesco
Vodafone
6
Royal Dutch Shell
Reckitt Benckiser
Unilever
Next
Royal Dutch Shell
7
Reckitt Benckiser
J Sainsbury
BP
J Sainsbury
BAE Systems
8
Aviva
Pearson
British Sky Broadcasting Group
Royal Dutch Shell
Rio Tinto Group
9
Unilever
Centrica
Rolls-Royce Group
Unilever
Marks & Spencer
10
InterContinental Hotels Group
Vodafone
BT Group
ARM Holdings
InterContinental Hotels Group
Source: The Group
Top 10 climbers in last six months
In addition to the rankings used for the FTSE100 Social Media Index it is also useful to look at the rate of growth in channel use across the FTSE100 based purely on the numbers of people being reached through these accounts
As well as being ranked top in three of the four social media channels in the FTSE100 Social Media Index – it does not have a corporate blog – Burberry is also the top climber in terms of adding new fans, followers and video views
No company appears in every top 10 climber list for the period June 2011 – December 2011.
Top 10 climbers in last six months
Blogging
Facebook
Twitter
(No. of blog posts)
(No. of fans)
(No. of followers)
1
Carnival
Burberry Group
Burberry Group
+90
+3,238,050
+288,498
2
Barclays
Carnival
Marks & Spencer
+84
+454,627
+24,289
3
ARM Holdings
Marks & Spencer
Carnival
+82
+206,666
+15,753
4
Sage Group
BP
Next
+62
+101,740
+14,597
5
J Sainsbury
Rolls-Royce Group
Royal Dutch Shell
51
73,122
11,892
6
Vodafone
Next
WPP Group
+38
+70,164
+5,637
7
Reckitt Benckiser
Vodafone
BP
+35
+44,694
+4,849
8
Intertek Group
Reckitt Benckiser
J Sainsbury
31
+ 33,88
3,637
9
British Sky Broadcasting Group
British Sky Broadcasting Group
AstraZeneca
+30
+28,473
+2,960
10
Experian
Standard Chartered
Tesco
+22
+15,975
+2,128
Source: The Group
Cathal Smyth, managing director, The Group