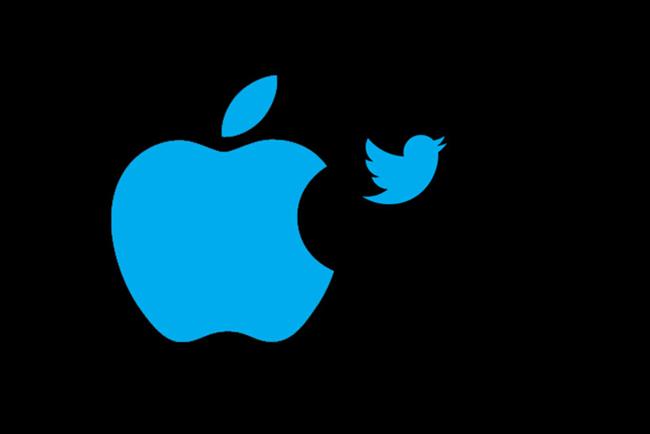 Recent chat has gone beyond phone features, broaching the subject of terrorism when Apple refused to help the FBI access one of the San Bernardino shooters' phones.
Back in the safer world of new products, despite a slightly lukewarm reception from some, the launch of the iPhone SE drove a spike in mentions.
The appearance on the scene of the new, smaller, model accounted for 25% of all conversations about Apple between January and late March, according to Psona Social.
January: Apple relaunched the successful 'Shot on iPhone' campaign, this time asking users to upload portraits shot using an iPhone 6s. The ads, which feature 53 images from 41 amateur and professional photographers around the world, appeared on billboards across 85 cities in 26 countries from 31 January.
February: A Guardian article went viral early in the month, revealing that a mysterious 'Error 53' message, after iPhone repairs were done by a third party, would 'brick' the devices after updating to iOS9. The article was shared almost 44,000 times. Later in the month, Apple hit the headlines when it refused to help the FBI hack an iPhone linked to a terror suspect. Influential mentions about the story came from online newspapers, tech figures and Apple users.
March: Apple announced the release of the latest iPhone model, the SE, creating a spike in mentions. Initial reviews of the product published online likened it to a "repacked iPhone 5s", as it appears to have all the functionalities of the 6s in a small handset. The Daily Mail website's article covering the launch was shared more than 2900 times, as it publicised all the products unveiled at the Apple Event.
April: One of the most popular mentions of the iPhone throughout the month was published on Mashable UK, as the site analysed the iPhone SE's durability against the 6 and 6s models. The video has been viewed more than 311,000 times since its upload to YouTube at the beginning of April; the Mashable article has been shared more than 1300 times.
12% - of discussion about the iPhone SE was about size. One of its key selling points has been a return to a smaller size, which 48% of commenters welcomed. However, 28% felt the SE was a step back, and didn't understand why anyone would want to go back to a four-inch screen. The rest of the commenters were neutral on size issues.
53% - of commentary about the Samsung Galaxy S7 concerned preference - 72% of users expressing positive views. A minority (15%), however, felt it compared negatively with other phones on the market. Users of Apple devices were the most negative about the S7; one who had purchased the phone claimed to have switched back to the iPhone 6s after three weeks.
Share of chat on social platforms. Produced from human analysis of 2500 pieces of user-generated content (UGC) from 11 March to 11 April 2016.