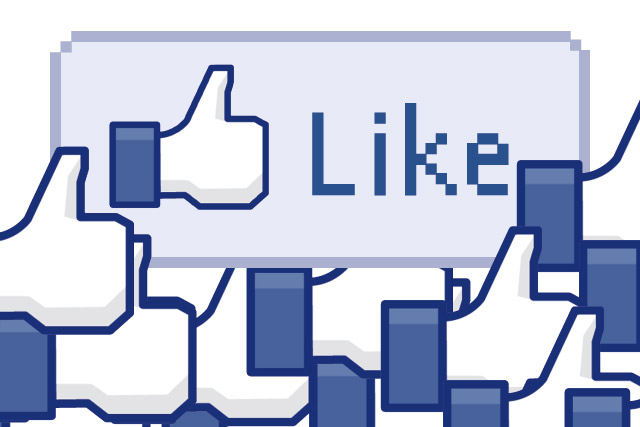 It's not a pretty picture for the future of Earth, but the indications are that 'The Hitchhiker's Guide To The Galaxy' is coming to pass.
Evidence? The Guide itself – it is a device "rather like a largish electronic calculator (which) if it were printed in normal book form, would require several inconveniently large buildings to carry it around". Clearly a blueprint for a tablet or e-reader. Clever old Douglas Adams.
And '42', the book's baffling meaning of life, the universe and everything, is very evidently a portent of the search for numerical meaning in social media. And the same difficulty pertains – finding an answer is one thing, but what's the question?
There is already a time-shifting feel about the debate. Jump back four years and they were asking the very same thing – how do brands relate their social media impact to their other advertising and, ultimately, their bottom line?
Since then, a steady stream of new converts and stragglers have kept the subject alive, and still there is no standard answer, essentially because there is no standard question.
"The first thing every marketing director asks about social media is, 'how do I measure the ROI?'," says Tom Ollerton, associate director at Skive and member of the IAB Social Media Council.
"But every measurement has to be bespoke. There isn't a how-to-use-Facebook guide, because for every brand, it is different."
Nonetheless, there is a taste in the market for bold, simplified figures. In April, social marketing software provider Vitrue crunched some numbers and provocatively concluded that a million-strong Facebook fanbase translates into at least $3.6m in equivalent media over a year, based on impressions generated in the site's news feed.
That means an impression is worth $3.60 (£2.25), if you happen to have anything you're selling at that price.
Criticism of the announcement was widespread and immediate, noting that impressions give no account of engagement. Vitrue chief executive Reggie Bradford countered that he was coming to that, and "shares", "comments" and "likes" would feature in a subsequent study.
Another, more nuanced study came in June from another US social measurement company, Syncapse, which interviewed 4,000 fans of 20 of the top brands on Facebook and found that the value of an individual to a business, while liable to great fluctuation, was appreciably higher when that person was a Facebook fan of its brand.
Most social experts, it is fair to say, feel uncomfortable with bold monetary valuations of social engagement. "I question the methodology of putting a pound sign next to a Facebook 'like'," says Tina Judic, managing director of Found.
"But 'likes' provide invaluable data that can be leveraged across other channels to deliver a multi-faceted and highly productive integrated marketing campaign. Surely this is what the real value of a 'like' is?"
But numbers are easy to find, and easy to get carried away by. A million Facebook 'likes' or Twitter followers has to mean something, but exactly what it means is not always clear, particularly when no two social networks give off comparable figures.
Even the use of engagement figures as meaningful data is a source of frustration to many social specialists, who argue that they offer little real insight when taken quantitatively. The problem with using "likes" as a measure of social success, says Katy Howell, managing director of social media agency Immediate Future, is that they are so easily accumulated.
"The vast majority of people click because they want to win a competition, or because there is something on the site that intrigues them, but they are not suddenly wedded to your brand, and thanks to (Facebook's ruthless feed-governing algorithm) EdgeRank, they won't necessarily even see the messages you send."
But the truly curious thing, according to Dean Browell, executive vice-president of US social media strategist Feedback, is that so many brands seem happy to unquestioningly reach for the large numbers - and the less nuanced, the better.
"There's an unusual shift happening now," says Browell. "At first, marketers were clamouring for very specific data they could hang their hat on as a reason to go into social. Now, you have brands doing social and being OK with not measuring it.
"They are in love with the 'like' and, unfortunately, many of them aren't asking who these people are who 'like' them, and what is the quality of the 'likes' they are getting."
If the US represents the future of most forms of digital marketing, it seems the UK is already right alongside it in this instance. "It's scary how many brands are just chasing the numbers," says Howell.
"It's like the world's biggest tart, isn't it? You can kiss a lot of boys – it doesn't mean you are going to marry one of them. But they are doing it and still claiming marriage as their ultimate goal."
Where specific analysis of social platforms is concerned, We Are Social managing director Robin Grant's best advice is to ignore how many fans you might appear to have. "It's very hard to do, because it is right there in your face, but it is completely meaningless," he says.
Benchmarking against meaningful data, however, is another matter. "Brands should always be wary of agencies that aren't willing to benchmark what they are doing against real KPIs."
Given a careful methodology, there is no reason why a great deal of meaningful data should not emerge from brands' social interactions, and some are pretty sure they have figured out fairly precisely how social works for them.
Sony Ericsson, for instance, believes it can relate Facebook engagement to an increased propensity to buy, and is now focusing on how to keep that engagement rich and ongoing without bribing customers for phony loyalty.
"We've shown that people who 'like' us are four times more likely to buy our products," says digital marketing manager James Young. "But if we want people to engage with us day to day, then we have to give them something in return. We could all be offering discounts, but a relationship based on entertaining content has real social currency."
In a complex world built of billions of random interactions, the idea of a unifying metric that can be applied across more than one particular case is very likely a nonsence. But there is plenty of advice for brands seeking to draw meaningful lessons from their own social media experience.
"From our point of view, what we try to do is link everything back to the business objective and build the KPIs around that," says Grant.
There are instances, he suggests, where the KPI is fairly self-evident, even if the precise influence of social may be hard to discern. For retailers, the most meaningful target is sales, and in e-commerce, at least, the data is there to be found.
"For Clothing at Tesco, we have a case study that shows we were able to make £1.1m in sales, and one can assume we generated an awful lot more in-store," says Grant. "For Renault, test drives is a KPI we might set ourselves, and we can measure that against test drives generated by other marketing activity."
Where there is no direct sales relationship between the brand and the customer, anchoring social media in real-world values depends on tracking. These give fuzzier readings, not significantly more so, as Grant points out, than TV measurement does, though in contrast to TV, the small budgets of social mean individual pieces of activity don't always register strongly on brand-tracking studies.
Other options for brands include calculating their share of the conversation against that of their rivals. That might mean sifting, with the help of software, through millions of online conversations for mentions of given brands in the context of particular keywords.
Many such programmes offer "sentiment analysis" to sort the backslaps from the brickbats, and with shrewd analysis they can pick out useful intelligence, drawing possible insight from fans' comments and patterns of 'likes'. But even with machines on your side, there aren't many short cuts.
"Without skilled people diving into the data, it is a machine's interpretation of semantics," says Ollerton. "If you take out the human element, no matter how sophisticated these tools are, it will always be a robot measuring what a human is saying, which is far from an exact science."
77Agency's Social Ads Tool purports to track users from a Facebook interaction all the way to online conversion, though data-protection laws prevent it identifying customers by name. "When marketers drive fans, what they want to know is: are they converting?" says 77Agency business development manager Peter Jackson. "It's the same with app installs and sponsored stories."
The promise of using social media as an unprecedented recruitment tool is what turns marketers' eyes green, but a more realistic approach, some feel – and certainly a more measurable one - is to see what it can do for customer retention.
"If you can make links between social and your own database, you can start to quantify the real value of Facebook or Twitter," says Ivan Fernandes, MediaCom global director, social media technology.
"If you want a measure of social media, look at it at the level of CRM," he adds. "Is the cost of maintaining a CRM programme, using social media, cheaper than it was five years ago? If it is, then that might be the true value of social media to you."