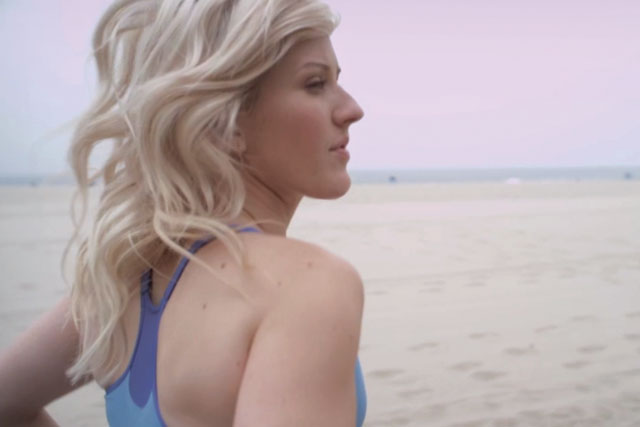 The world's biggest sporting event takes place in London this summer, and there's no question that the Olympic Games will be the key topic of conversation for the world's two billion social network users.
To put that number into perspective, there were only approximately 100 million people on social networks during the Beijing Games in 2008.
And during the Athens Games four years before that, there were barely any social network users at all, with Facebook very much in its infancy and Twitter and Pinterest still years from launch.
So, for fans, athletes and brands alike, London 2012 will be the first truly social Olympics. With that in mind, we kicked off London Social Media Week at Engine by holding the Socialympics, a panel debate that provided a platform to assess the impact social media will have on London 2012.
See all Social Media Week London coverage on Brand Republic
Here's what came out of it.
Twitter Reigns
Even though he's a writer for one of the country's biggest newspapers, Paul Kelso of The Telegraph nailed it when he said: "Twitter is going to be the de facto news delivery service for the 2012 Games."
The buzz around the Olympics is already taking place primarily in the social space, with 48% of all online mentions of London 2012 occurring on the most popular social networks. As you would expect, Twitter is the most popular site for Olympics buzz, closely followed by Facebook.
Traditional news outlets are lagging behind. Even relatively fringe platforms such as Google+ and Tumblr are home to greater London 2012 buzz than the BBC or The Guardian websites.
So, what type of figures can we expect? A quick look at the US shows us that during the Super Bowl, there were 12,000 Tweets per second at peak moments. London 2012 should easily exceed that figure.
This could be a problem for brands trying to get their message heard. They will need campaigns with a strong creative or emotional edge to cut through the noise.
Official sponsorship
When it comes to buzz about the Olympics, the official sponsors are actually trailing behind some non-sponsors, which, in certain cases, have been doing a great job of hijacking the conversation.
For its reported £100m sponsorship, Adidas is currently getting 0.4% of all conversations about the Olympics associated with its brand. Its non-sponsor rival, Nike, is dominating brand buzz with 7.7%.
A lot of this can be attributed to Nike's #makeitcount campaign - a runaway social media success.
The campaign, which features Olympic hopefuls such as Mo Farah, Paula Radcliffe and Perri Shakes-Drayton, resonates with sports fans by associating Nike with training for the Olympics, and cleverly skirts Olympic ambush marketing rules.
That's not to say there aren't official sponsors doing some exciting work with social at the heart. Coca-Cola's Vitaminwater has released a Facebook app to crowdsource the creation of an official Olympic flavour to its three million-plus fans.
Gordon Lott, the head of London 2012 partnership and group sponsorship at Lloyds TSB, another official sponsor, was quick to point out that the bank is getting a lot of cut-through and brand awareness from a clever Facebook campaign.
The bank unites social and experiential components by holding events where families can be photographed with the Olympic Torch, and then directs them to download the photos from its Facebook page.
"At Lloyds TSB, we're learning every day about social media, but it has already helped us reach people that we would never speak to through our traditional ad campaigns," he said.
That could be because Lloyds TSB is talking up its Olympic involvement a lot more than other sponsors. Around 14 per cent of all its online chat is on topic with London 2012. That is the sort of dedication that pays off.
In the Socialympics, it will be brands such as Vitaminwater and Nike that best display their creative personality across social networks that will win the minds of consumers. Not just the brands with the biggest sponsorship war chest.
Mobile Muscle
This is going to be the first spectator social Olympics, and it is going to be the first social mobile Olympics.
It will be an event where fans, Olympic employees and athletes will all be armed with smartphones that come complete with high-resolution cameras and the ability to publish to social networks with the push of a button.
Tim Crow, the chief executive of Synergy, who chaired the panel, said: "This represents an unprecedented opportunity for the London 2012 committee to communicate with a new generation."
But he wondered if the International Olympic Committee has the appetite, given its reliance on TV income from broadcasters.
Hugh Chambers, the chief commercial officer of the British Olympic Association, said: "Everyone's objective at the BOA is to capture the hearts and minds of that new generation." And mobile is the medium that will best engage the youth.
"The youth audience will either be watching the Games on two screens - eyes on the telly, phone in hand - or skipping the TV altogether and getting live and unfiltered updates straight from athletes or their fellow fans via Facebook and Twitter on their smartphone.
This may send shivers down the spines of those at the IOC, with their low tolerance for user-generated content floating around the web, but it can't be stopped.
London 2012 will be the event that tips social mobile and social TV into the mainstream.
Courting Controversy?
The social mobile revolution does open up London 2012 to gossip and scandal, something that the IOC has traditionally avoided.
The body has drafted stringent social media guidelines for athletes and employees in order to eradicate this, but as the Team GB long-jumper Chris Tomlinson pointed out, 20%-30% of Team GB athletes participating in London 2012 will be retiring afterwards, so they're not likely to care about the IOC guidelines and will Tweet what they like.
Kelso put it elegantly: "A bit of Twitter controversy would be a good thing - I worry that Olympic social media guidelines could be a recipe for anodyne Tweets."
Tomlinson agreed that a bit of controversy could spice up the Games. "Give me a video camera to capture what goes on behind the scenes, and I will guarantee you five million viewers," he said.
Not everyone agreed with that view, though, and Chambers was quick to point out that he doesn't see the value in unfiltered sharing. "The Olympics represents all the best in humanity - we can't let scandal overtake it," he said.
But Chambers admits that there is not really that much they can do if an athlete breaks the rules: "If Sir Chris Hoy does something on Twitter we don't agree with, what are we going to do? Banish him from the squad? I don't think so."
So what's best practice?
From a brand's perspective, Lott is split. Obviously, Lloyds TSB doesn't want to be associated with anything untoward, but he does believe that "as long as the content (of the Tweet) is sound, then we wouldn't have any problem".
For his part, Kelso suggests taking a hint from the Premier League, which truly feeds on the fan frenzy of social media content. If you can't beat them, join them, he says. It's the only way to engage the nation, and the wider world as well.
The panel

Alex Miller: chief executive of Jam, the social media and mobile agency with clients including the Olympic sponsors Samsung and Coca-Cola.
Chris Tomlinson: Great Britain Olympic long-jumper who won the bronze medal at the 2010 European Athletics Championships.
Tim Crow: chief executive of Synergy, which handles sponsorship activity for brands including the Olympic sponsors BMW and Coca-Cola.
Paul Kelso: chief sports reporter of The Telegraph and one of the most popular sports journalists on Twitter with more than 26,000 followers.
Gordon Lott: head of London 2012 partnership and group sponsorship at Lloyds TSB, the bank that became the first official sponsor of London 2012 in January 2007, after signing a deal worth a reported £80m.
Hugh Chambers: chief commercial officer of the British Olympic Association and responsible for the organisation's brand, communications and partner development.
NOT JUST ANOTHER FACEBOOK PAGE
Addiction London's Social Media Week event looked at how brands' social media strategies are changing
Social media channels have become an integral part of many brand strategies, and businesses are starting to move away from two-month tactical campaigns to 18-month strategic ones.
Social media is not just a land grab, and not all social channels reach the same audiences or have the same benefits, so it is important to make sure you use the right channels for a brand.
To give our event some context, let's consider that last year saw usage of social media skyrocketing. It is estimated that one in every nine people on earth is now using Facebook, with the average user spending 15 hours and 33 minutes a month on the site.
Twitter has also seen massive growth and now averages 190 million Tweets per day. So, it came as no surprise that much of the discussion focused on the use of Facebook and Twitter, with a few mentions of the latest rising social media star, Pinterest.
We wanted to use the opportunity to show brands how they can use the range of channels most effectively as we believe that this year will see a more strategic and sophisticated approach to social media marketing, and allocation of bigger social media budgets by more and more brands.
Creating a Social Strategy: Why not 'just' Facebook?
Facebook has become the social media focal point for 94 per cent of digital marketers and this has resulted in more than nine million business pages on the platform, and many of them are starting to reap ROI.
A study by CMB found that 51% of Facebook users are more likely to purchase from a brand they "like" on Facebook and 60% are more likely to recommend a brand if they are a fan of it.
However, it is not just about the land grab. Once you have captured an audience, how do you keep them engaged? After all, the focus should not just be on how many fans you have.
It should be about how many people are engaging on your page, who has been "talking" about your brand or created a "story" in the past week.
Of the nine million business pages out there, the most successful ones belong to the brands that are dominating fans' newsfeeds with a purpose and relevant content.
Knowing your community/being aware of what your community really wants
One point raised was that we need to stop being afraid to ask our fans what they want. They are the ultimate sounding board. Your relationship with your social community has no end point - it's constantly evolving.
Roberto Kusabbi, the head of communities and social media at the British Heart Foundation, said that they're collecting more data than ever via their social media activity and sharing just as much.
He said: "Think audience first. Just because a client or business area has heard about a new social network doesn't mean you should jump right in. Ask yourself why you would be adding value to the community and how it would tie into your strategic aims."
It was noted that, over the past year, there has been a change in the way companies have invested in social media activity.
Joel Davis, the chief executive of Agency2, said: "Companies are not just investing more in terms of budget, but they are allocating more resource to their activity by bringing community managers in-house. It shows that they see a value in it."
Creating interaction and engagement
It's all very well having a presence on Facebook, Twitter, Pinterest or LinkedIn but, to maximise that presence, brands need to create audience interaction and engagement. After all, it is interaction that makes media "social".
Training staff on how to communicate on social media channels is essential if this is to be most effective, and brands should never assume that anyone is capable of making the best use of the channels without being shown how.
The increasing use of mobile apps to access social media channels has also meant that it is more important than ever to keep content fresh and relevant, and location-based technology is opening up opportunities for brand engagement.
As Andrew Wanliss-Orlebar, the head of product at Echoecho, explained: "The social-location-mobile combo changes everything, again.
It forces brands to rethink how they can reward individuals in ways relevant to their time, space and habits. By the end of 2012, you'll have mobile money in the mix, opening more opportunities for brands."