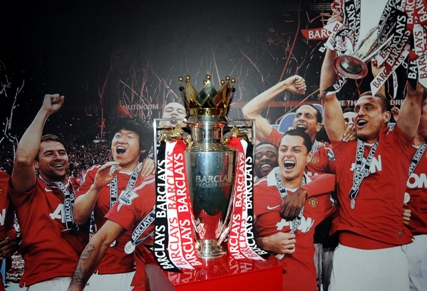 Recent events in the banking sector have demonstrated the difficulties brands face when they encounter a social-media firestorm. Barclays, RBS and NatWest have each been the subject of huge amounts of negative comment in the past few weeks.
RBS and NatWest were the first to face a social backlash, when software problems that stopped customers accessing their cash resulted in scores of disgruntled-punter stories online. Then Barclays' record fine of £290m for manipulation of interbank lending rates drew fire across social media. The news was carried and retweeted from influential accounts such as @cnnbrk, @BBCWorld, and @SkyNewsBreak.
Despite the bank acting quickly, with chief executive Bob Diamond announcing he would forgo his bonus, Twitter was soon awash with negative comment about the bank. Diamond has since resigned, but talk of an enquiry means that online chatter continues.
How quickly things change.
In its most recent ranking of the social aptitudes of brands in various sectors for Marketing, social-media specialist Yomego assessed 10 of the main players in the UK and ranked them according to social media reputation (SMR).
The bank that scored highest for the ranking period 1-31 May was Barclays, with an SMR of 61.36. Barclays had managed to create clear blue water between itself and the following pack. It had the highest reach score and the fifth-highest satisfaction score.
BANKS' SMR SCORES
Data monitored over the period 1-31 May 2012
Following the Libor scandal, Barclays' reach has remained constant as it has been much commented on, but its sentiment score fell by about 22 points, to 25.14, among the lowest satisfaction scores of the banks examined. On these rankings, Barclays would place about third in the table.
A key element in Barclays' social positioning is its sponsorship of the English Premier League. Its Barclays Football Facebook page has attracted 950,000 'likes' and there were spikes in the number of mentions around the end of the football season in May. Barclays' official Facebook page has 8421 'likes' and has been used for more direct promotion of fresh products such as its customisable debit card.
Brian Milligan, associate director of corporate communications at Barclays, says its use of social reflects its regulated environment. 'We need to balance the risk associated with this space and reach out to our customer base in the safest way. You cannot resolve customer issues in social media, so we need to ensure that we use our existing channels that are deemed to be compliant and that we point our customers toward them.'
Elsewhere, Barclays is active on Twitter, where it has several separate accounts. On YouTube it has partnered Mumsnet for video testimonials of its Pingit service.
'Consideration was given on the viral nature of social media in the launch of Barclays Pingit,' says Milligan. 'The product is geared to mobile and a demographic that is confident with social media already, so it made sense to use it.'
Santander is second in the overall rankings. Like Barclays, it has a strong sporting association, in this case with Formula One. Its sponsorship of the McLaren team has generated high levels of conversation, with the @SantanderGP account attracting 6600 followers. Another sporting link, with golfer Rory McIlroy, resulted in a YouTube 'trick shot challenge' competition, which has been viewed 1.4m times.
Like many organisations, different departments in Santander claim ownership of social, says Andy Smith, head of media relations at the bank. It has a cross-functional team which oversees the various areas. When it comes to major problems, however, social media has a limited role, he says.
'Social media can help you in a crisis by reassuring your customers, but if a problem drags on for a week, like it has with RBS and NatWest, then no amount of smooth Twitter handling will help.'
HSBC's similar 'outage' problem in November was dealt with relatively quickly, and resulted in much less social fallout as a result, he adds.
For the period of measurement, RBS came fourth in the table of social-media reputations. Following its own problems, negative feedback soared and the bank's satisfaction rating plummeted to just 13.39, placing it bottom of the list on more recent measurements.
The RBS-owned NatWest brand previously had the lowest SMR score. The number of followers for both NatWest and its parent's Twitter 'help' feeds have soared - from 1600 to almost 8000 in NatWest's case. Prior to this, the number of mentions of NatWest was relatively low, with spikes around the payback of emergency loans, and marketing stories.
The first of those stories was the announcement that its 'Piggies' characters would feature in an ad for the bank. The second concerned negative reactions to an ad showing a parent sending emergency funds to his daughter, who was on her gap year.
RBS isn't the only bank to have its SMR affected by bad news. Lloyds TSB is a London 2012 sponsor and features this link across its social channels. However, despite some interactive and engaging pages, recent news stories about reduced profits and fraud charges affected sentiment during the measurement period.
The Lloyds TSB London 2012 Facebook page has attracted 5000 'likes', sharing images and news from the torch relay and the build-up to the Olympic Games.
Overall, only two banks had a positive social satisfaction score, and both could be described as non-traditional players. First Direct has a long-standing focus on remotely delivered customer service, which seems to have paid dividends. Its reach is low at the moment, but it has the highest satisfaction rating of any bank.
The other bank that scored highly on satisfaction was Virgin Money, which also has the advantage of top Tweeter Sir Richard Branson's fame. Its YouTube channel has had 1.69m views. Virgin Money also makes use of Google+.
Virgin seems to be forging ahead in social, while other banks drag their heels. The disparity in the social-media experience of banks is partly due to the heavily regulated nature of banking, which leads to a more cautious approach from some brands. However, the problems of Barclays, RBS and NatWest demonstrate that things go wrong.
Having a firm framework in place to communicate with customers won't stop them being annoyed, but at least banks that do so cannot be accused of not listening.
MOBILE MATTERS
Steve Richards (@chips11), MD of specialist social-media agency Yomego, has some thoughts on how banks can boost their popularity on social media.
Be responsive
It's a fact of life that banks will find a lot of critical discussion on social-media channels. Customers naturally take to social channels to complain. Handling this well has to be a huge part of a bank's strategy. Negative sentiment can be turned around and doesn't need to dominate.
Be proactive
Don't let the volume of negative chatter overwhelm your brand.
Make sure you're putting out credible and engaging, positive messages too.
Many banks are experiencing good engagement from discussing their student offerings and mobile apps - these are exciting and enticing developments that can provide shareable content.
Be bold
Yes, there are restrictions here (FSA), but sponsorships can be a powerful way to drive positive advocacy. The secret is to position the brand as a facilitator, providing credible, relevant and fun ways to enhance the enjoyment of fans. Quantify the value of this engagement to unlock better budgets.