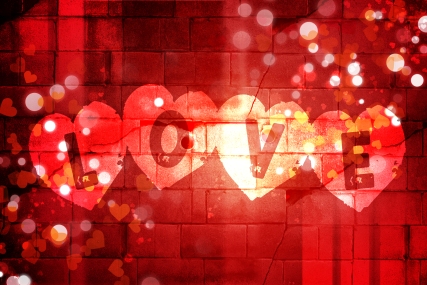 The latest Social Monitor examines which brands are in the mood for love and which could be left on the shelf this year.
Valentine's Day may occur only once a year, but it has been estimated by the British Retail Consortium (BRC) to be worth more than £1.3bn at retail.
The battering that the high street has received of late means this is not an opportunity that retailers can afford to miss. However, with such a tight window, it is hard to focus communications on what is essentially a niche event, albeit a lucrative one.
Social media has allowed brands to create the sort of one-to-one relationship with customers that marketers have always hankered after. With the tools at their disposal, implanting tactical activity is a cost-effective possibility.
The average Valentine's purchaser spends £95.80, according to the BRC, with men spending slightly more than women. The most popular items are jewellery, flowers, clothes, lingerie, novelty items and cards.
While Valentine's Day can provide a useful boost to post-Christmas trading for some companies, for others, it is a key business period. To find out whether brands are making best use of social media, social specialist Yomego analysed the activities of a carefully selected group of brands associated with Valentine's Day.
Ann Summers came top of the brands in the Social Media Reputation (SMR) index, with an overall score of 62.51. It is an active user of social media and has timed its seasonal activity to perfection. In November, the brand ran its first TV ad, 'Sexy uncovered', as part of a campaign to find a 'real woman' to be the new face of the brand.
Understandably, this generated a lot of interest both onand offline, which fed through to the announcement of the winner, Lucy Moore. She has subsequently featured in brand communications in the run-up to the big day itself.
Becki Rowe, general manager, marketing, at Ann Summers, said: 'We used social media alongside our launch platform, Sexyuncovered.com, to engage with our audience for the initial campaign when looking for aspiring models to front our Valentine's campaign. With more than 240,000 fans on Facebook, we saw huge levels of engagement and an increase in traffic.'
However, engagement is not without its potential problems. As well as generating a lot of Twitter traffic, which equates to 68% of the social share of voice, the Facebook site attracted negative comment about the campaign.
'While social media is a huge asset to our brand, it is also high-risk,' admitted Rowe. 'We like to respond to our customers. We don't sit back and watch conversation unfurl.'
Another brand that is using social media to make a splash with its first TV commercial is Not on the High Street (NOTHS). The gifts website offers personalised products by 1600 craft suppliers.
It launched its TV campaign with the tagline 'Say it your own way' in early January, and has been flagging it up in relation to Valentine's Day.
Sarah Wilson, the company's head of brand, said Valentine's Day is a great opportunity to promote. 'Gifts that are personal mean so much more. Our products allow customers to capture something special about their relationship - from the place they first met to whose side of the bed is whose.'
NOTHS uses social media to engage with customers, and highlights some of the 35,000 products it has available. It also uses social to continue the dialogue with customers, helping them find what they want and soliciting feedback and opinions. The seller community is a big user of forums.
'They share advice and feedback but they also engage with our customer communities, meaning they get to hear what customers really want and can answer questions directly,' said Wilson.
---
VALENTINE'S SMR SCORES
---
Although its social reach is relatively low, satisfaction is high, which helped to pull up the brand's overall social ranking to 38.28.
Clinton Cards is running one of the more imaginative Valentine's campaigns. Sing it With Love is a Facebook app that allows customers to suggest Valentine's messages that will be sung by a pop-up Clinton choir to 10 winners. The company's new marketing director, Tim Fairs, is an evangelist for social media, as is chief executive Darcy Willson-Rymer, who Tweets as @kingofcardz.
'Social media allows us to showcase to the community that we listen to their comments and act on them,' said Fairs. It also provides an opportunity to engage more closely with customers. 'We have 12,000 Facebook fans, but if they are only posting once and not coming back, then we are not engaging,' he added.
'We are doing a lot of work on getting a rapport going and have appointed a new digital agency.'
The results of Yomego's analysis show the importance of customer satisfaction with a brand online. Thorntons has had a torrid time of late, with poor Christmas trading figures and store closures planned. In late January, its Facebook presence still featured a Christmas app.
However, the brand ranked second on SMR, a result that can be attributed to its high levels of customer satisfaction, product praise and frequent giveaways and competitions.
Similarly, Interflora has a high ranking despite a rather sporadic social presence on Facebook. The organisation may have been stung by the volume of negative comments last Valentine's Day and now uses Facebook and Twitter as a customer service platform to deal with complaints. Its Facebook page currently features a Valentine's video, plus a link to its online store and a money-off code.
Interflora's commitment to social was underlined by its recent launch on Google+ with a Valentine's competition.
Lastminute.com has a hefty social presence through Facebook and Twitter, as well as social news sites and forums.
It has recently been promoting its #topsecret hashtag, which highlights cut-price deals. At the time of writing, its Valentine's Day activity was not explicitly mentioned socially. Last year it did not break until a few days before 14 February.
This ability to get activity running quickly is one of social's benefits. Given the number of marriage proposals that Valentine's Day induces, it might be thought that jeweller H Samuel would have a campaign in play. However, it is also playing its cards close to its chest. The key consideration for any brand seems to be to run only activity that is true to its existing values. Important as Valentine's Day may be to these brands, ultimately they are after a long-term relationship with customers, not a one-night stand.
See MySocialMediaReputation.com for more detail and other league tables.
---
IT'S A LOVE THING
Yomego managing director Steve Richards (@YomegoSocial) suggests how Valentine's Day could have helped brands to make a lasting connection.
Focus Most of the brands profiled have not chosen a particular online destination as their primary focus for engagement. Effective monitoring can help brands to gauge the appetite, and most-relevant social spaces, for interaction with their core target market.
Co-ordinate Plugging your social presences on your brand's website is a good start, as onand offline marketing efforts are sometimes disjointed. Leaving official presences dormant can, arguably, do more harm than good.
Be bold Clinton Cards is under pressure from competitors and its flash mob activity has the potential to provide engaging social content. Brands that use new social technologies and tactics cleverly can benefit from widespread notoriety if the execution and timing is right. For instance, Google+ Hangouts are being explored by more and more brands for customer service and product reviews. It could be relevant for peers to suggest Valentine gift ideas to others.