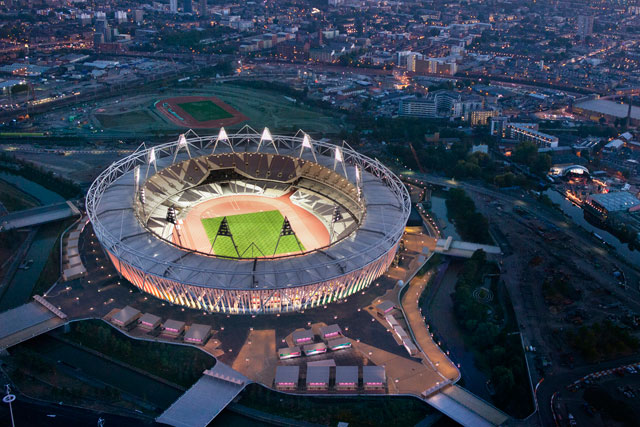 London 2012 has been an undeniable success. It was the most successful medal haul in the modern era for Team GB, with athletes backed by a wall of noise inside the venues the likes of which many had not experienced before.
@2012TicketAlert became the most useful Twitter feed many people had ever subscribed to and by all measures it seems London has hosted the first ever social Olympics, with millions of people engaging with the Games online:
2,335,532,972 instances where Olympics related content was viewed
1,875,475 'likes' on London 2012 Facebook
1,613,727 followers on London 2012 Twitter
631,105 followers on Team GB Twitter
These figures don't lie; for a significant part of the country social media has been the outlet for participating in a once in a lifetime event and joining the broader celebration of having a home Olympics.
This was reflected by comments posted on Facebook and Twitter:
Congrats to Britain for a classy Olympic games (Facebook)
Thank you London-2012. It was really cool! (Twitter)
Farewell the great Michael Phelps! Thank you so much (Twitter)
Love watching these Olympic Games, the gymnastics was unreal! (Twitter)
I would have loved to have gone to the Olympics, especially swimming! London 2012 looks amazing! (Twitter)
Analysis of social media chatter around the Games shows London 2012 was about Bolt, Phelps, volleyball and enjoying the London 2012 moments where Team GB athletes won gold.
Brands riding the social wave

It was also a social time for Olympic Sponsors too with a small selection of partner brands executing well thought-out London 2012 campaigns. In particular, BMW and Samsung stood out.
The Olympics did not start well for BMW. Before the Opening Ceremony it had an awkward situation where drivers could not use the sat navs in the official London 2012 cars and ended up taking athletes on sight-seeing excursions instead of the Olympic Village.
But they had one great trigger that cut through the Olympic brand noise to reach the public - the great piece of product placement of having radio-controlled Minis being used within the Athletics Stadium to transport discuses, javelins and hammers back to athletes.
Samsung used a high reach campaign that had multiple triggers to kick start their engagement with potential consumers and ended up being the most talked about sponsor during the Games.
With high visibility within the Torch Relay, dance troupes at the Olympic gigs, an innovative London 2012 Predictor app as well as conventional channels, Samsung recorded both the highest buzz growth rate (compared to pre-Olympics levels) and the largest overall increase in brand buzz as well.
Overall, the Games were a great success for the phone manufacturer.
The long term

While this is all great for brands in the short-term, it remains to be seen whether their investments have paid off in the longer-term and how great their return on investment will be.
Barely a week has passed since the Closing Ceremony and while it is probably too early to tell whether they will bask in a post Games glow going forwards, early indications are largely positive.
GfK recently undertook a survey for the BBC that found 83% of the UK population thought that the Olympics will have a positive impact on the UK and almost half of these people believe the effect will be long-term.
With consumers appearing to be optimistic about the Games effect, sponsors will hope their heavy investments will bring long-term gains.
Next time

In the next and final piece of the GfK Olympics project we bring together all digital, social media and survey datasets to present our overall findings on whether becoming a London 2012 sponsor has been worthwhile.
Background

Starting in May, two months before the London2012 Opening Ceremony, GfK Digital started their Olympics research project which encompasses collecting 30,000 surveys between May and September, measuring the nation's social media conversations and tracking digital behaviour to assess:
1. How people in the UK are interacting with London 2012 and
2. How brand sponsorship of the Olympics has impacted and influenced consumers.
Will Youngman, digital consultant, GfK NOP