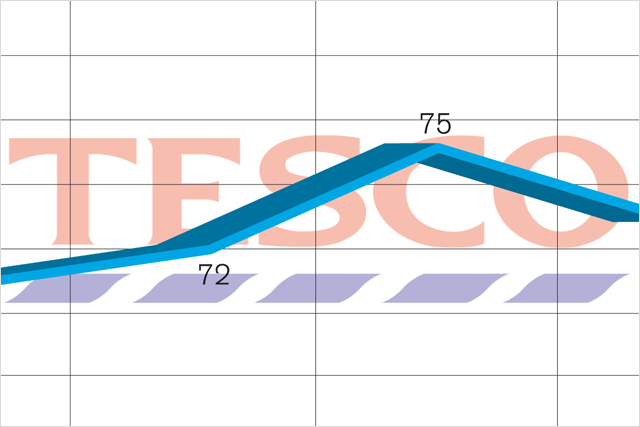 This year, Tesco revamped its advertising following the hiring of Wieden & Kennedy. Its latest campaign, "Love every mouthful", is focused on food quality, a key issue for the supermarket following its involvement in the horsemeat scandal. Supporting the effort on its Facebook page are live Q&As with a variety of food experts.
Trying to develop a bit of a personality is its Tesco Mobile arm. A cheeky Twitter persona, using the handle @tescomobile, has been set up primarily to entertain and engage; customer-service enquiries, meanwhile, are handled by @TescoMobileCare.
While Tesco is the country's biggest retailer, it's certainly not the most-loved. A significant amount of chatter online features people vowing never to shop there.
(Click image to enlarge)
78% of comments regarding brand preference related to Tesco. Of these, 71% said they wouldn't shop at Tesco. Additionally, a third (33%) of negative commentary on food quality at the supermarket related to experiences of buying spoilt food from the retailer.
43% of discussion concerning Sainsbury's related to price. Of this, 75% was negative in tone, with frequent claims that certain products were not value for money. Recent media coverage of Sainsbury's dispute with Tesco over its 'Price Promise' was a key trigger for price-related discussion.