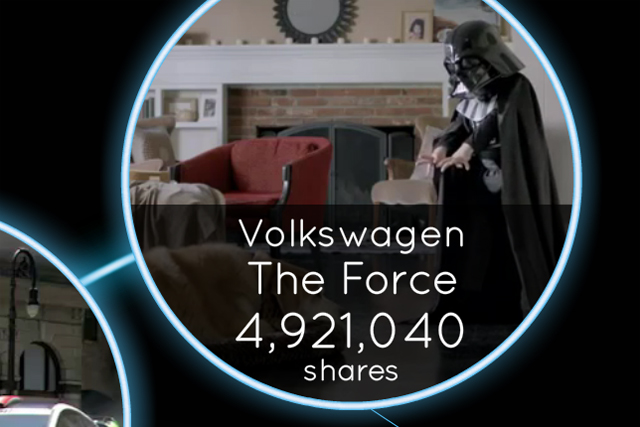 Since 2006, when the most-shared video was Unilever's 'Dove Evolution', there has been a 20-fold increase in the sharing of branded content.

Even over the last year, the increase is significant. In 2010, the top 20 most-shared videos generated five million shares (5,302,340) and 205,850,936 views.

In 2011, the top 20 ads generated 25 million shares (24,599,860), nearly a five-fold increase from 2010 levels. Views rose to 236,451,183.

Sarah Wood, Unruly COO and co-founder, said: "'The Viral Spiral' visualises the indisputable fact that social media has revolutionised what, why and how brands communicate with their audience and what, why and how a rising generation of digital natives are building and maintaining relationships with their peers.
"As brands behave increasingly like our friends – sharing their news on Twitter, seeking our opinions via Facebook, creating content that get us talking – consumers are increasingly open to watching and sharing branded video content."
Wood said that the data demonstrated that ads which "make us laugh out loud or move us to tears are most likely to be shared".
She added: "The stronger the emotional experience, the more likely the viewer will go on to share the content and the deeper the connection they develop with the brand."
Click to view interactive graphic