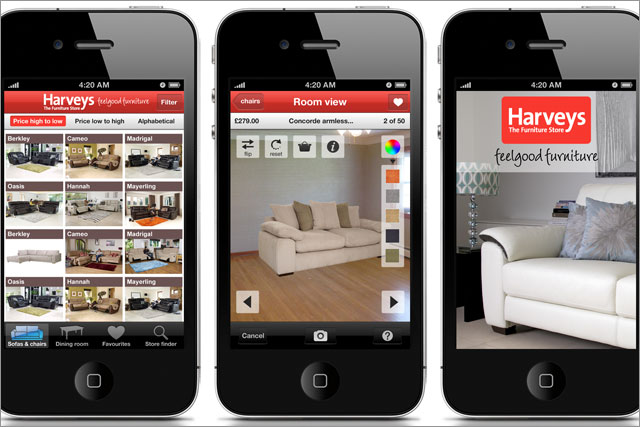 Users can browse the Harveys range from within the app and superimpose the products on their phone's photo-capture screen to view the product in any given space.
The image can be flipped, depending on perspective, and users can try out different colour schemes.
The idea for the app was conceived by MediaVest and built by Mobile 5.
Its launch marks a shift in strategy for Harveys, which has traditionally focused on price-and sales-led marketing.
The app will be integrated into its 'Coronation Street' idents, which will feature comedienne characters Katie and Anna. The creative must not be a direct call to action, to avoid contravening rules set by industry regulator Ofcom.
The launch will also be promoted by press activity, which will encourage readers to buy and download the app from the Apple app store and Android marketplace to test drive an advertised product.
Initial downloads will be driven by a "cost-per-download" campaign handled by mobile ad networks Greystripe and StrikeAd.
Follow Matthew Chapman at @mattchapmanUK