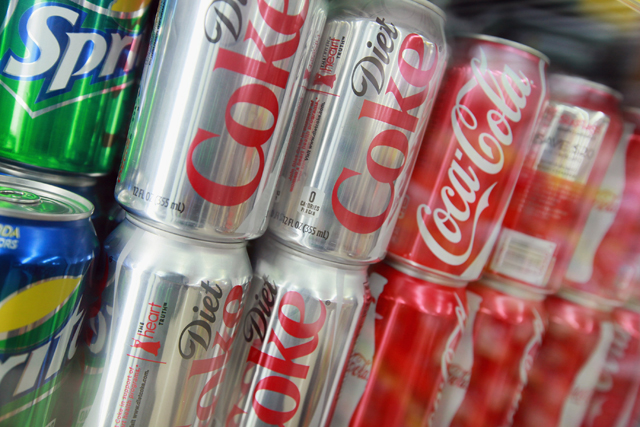 Earlier this week, health lobby group Sustain and the Academy of Medical Royal Colleges made headlines with calls for further taxes on carbonated drinks, as well as a ban on the TV advertising of unhealthy food and drinks before the 9pm watershed.
The lobbyists have called for the government to treat sugary drinks in the same manner as cigarettes, and want higher taxation to be put forward in the Chancellor's Budget announcement on 20 March.
The activity comes as OECD statistics revealed that more than a quarter of all UK adults are now classified as obese.
The British Soft Drinks Association (BSDA) is understood to be planning a marketing campaign targeting 'key opinion leaders', focusing on moves taken by the soft-drinks industry to tackle the obesity problem.
The BSDA's argument will centre on its assertion that consumption of soft drinks containing added sugar has fallen by 9%, while the incidence of obesity has increased by 15% over the past 10 years.
The body claims that 61% of soft drinks sold in the UK now contain no added sugar, in line with manufacturers' pledges made as part of the government's Responsibility Deal initiative.
However, Sustain argued that the BSDA's statistics were 'disingenuous', pointing to the fact that the cited 61% included bottled water.
A BSDA spokesman said: 'We all recognise our industry has a role to play in the fight against obesity, which is why soft-drinks companies have already taken action to ensure they are playing their part.'
A consumer-facing campaign by the BSDA would be an unusual initiative, but there is a precedent.
In 2008, a consortium of bottled-water brands joined forces as the Natural Hydration Council for a campaign in response to environmental criticism of the water industry.