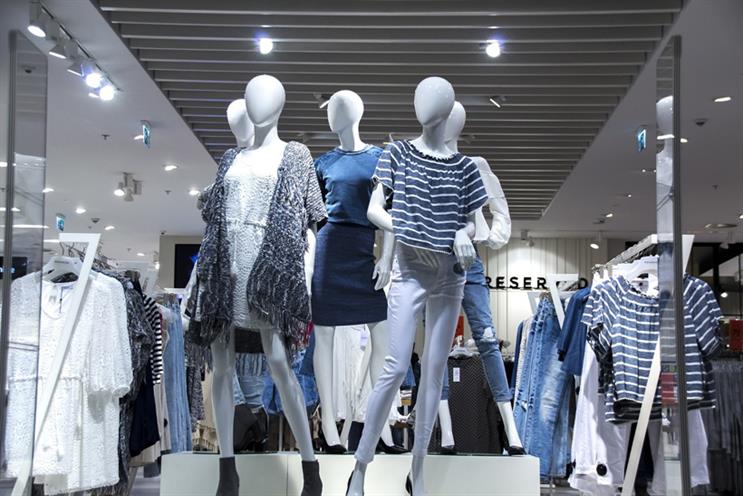 Total sales for the four weeks to 30 April were flat, according to the latest British Retail Consortium-KPMG sales monitor – the second month in a row this has been the case.
Meanwhile, online sales growth in non-food fell to 6.6% – the slowest rate for three years.
The BRC said that positive food sales in April had been offset by "record declines" in fashion – over the course of 12 months, however, non-food sales have achieved growth of 2.5%, while food is up only 0.1%.
"Overall, flat total sales mask a very mixed picture," Helen Dickinson, the BRC's chief executive, said. "Some retailers have benefitted from the healthy housing market, while others are more susceptible to the effects of lower consumer confidence and a higher proportion of disposable income going into leisure and entertainment.
"While glimmers of hope are evident, the rapid pace of change in the industry, increasing cost pressures and other businesses burdens remain a cause for concern."
May to the rescue
KPMG's head of retail, David McCorquodale, said: "Looking at the three months to April, non-food like-for-like growth was particularly weak, especially for fashion and footwear, as the cooler weather dampened the launch of spring/summer ranges.
"On the brighter side, furniture and home accessories continued to fare well as retailers reaped the benefits of well-timed promotions. And there was also some mild relief for the grocers. However, as consumers still appear to be hooked on a diet of discounts, deflationary trends in the sector look set to continue."
The heatwave that descended on Britain in the first week of May ought to provide some respite for retailers, according to Clive Black, head of research at Shore Capital.
"Many clothing and footwear retailers will be glad to see the back of April," he said. "Happily, a warm spell has greeted early May, which can be expected to unleash a modicum of sandal, skirt and shorts buying, so perhaps promising a better month's report for the rag trade in four weeks' time.
"Such clement weather, albeit brief so far, can also be a spur for the grocery trade, particularly aiding superstores with their stronger fresh food choice and availability for a bit of outdoor living."