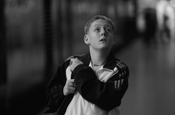 The film's success, follows its shortlisting for the Cannes Lions Titanium award last month.

The jury for the Michael Powell Award for best film voted unanimously for Somers Town, directed by Shane Meadows.

Edinburgh's Michael Powell Award jury said the film was "the freshest, most imaginative maverick work, deserving of the award."

The film will be released in 60 cinemas throughout the UK on 22 August - more cinemas than for the opening of Meadows' successful This is England.

Mother head of TV and associate producer, Zoe Bell, said: This is such an amazing piece of news.

"We are so excited that our first feature length work is being so widely enjoyed. It is truly a great example of collaboration at its best."