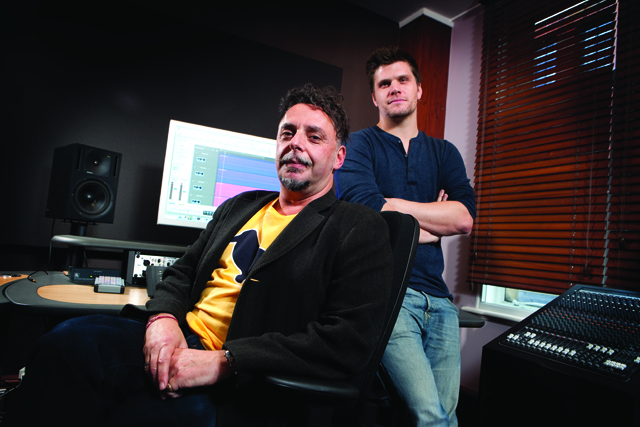 It's ubiquitous. We hear it every day of our lives if we're anywhere close to a TV, radio or the internet (you'd have to be living somewhere pretty remote not to be). Many newer tracks are already earworms, while older ones secured their place in the cultural canon decades ago. We're talking, of course, about library music.
Described as "the sonic wallpaper of our lives" in Simon Hollis' BBC Radio 4 show Into The Music Library, library music (also referred to as production music) really is all around us.
Historically, however, it has carried a stigma – seen as a cheap, fall-back option for projects that operated on a limited budget or had overspent. As the recession took its hold and bud-gets dropped from client to agency and agency to supplier, seemingly never to return to the halcyon days of plenty, library music has become an increasingly important resource for all kinds of content producers.
Now, as a response to a combination of belt-tightening, the afford-ability and abundance of new music technology and the creativity of decision-makers at many well-known libraries, the industry has done a lot to shake off the stigma. More than that, it has also developed into a credible and fertile hunting ground for amazingly high-quality material.
At Felt Music Library, we think we have entered an exciting time in which the quality of the music and the ingenuity of the resources are at an all-time high, with an unparalleled choice of material and a huge jump in the production values of home-recorded tracks. Young composers and producers have become hugely industry-savvy and see their future not only as commercial recording artists but ones who operate across multiple media platforms. This has created a much wider awareness of the production music industry among cutting-edge young talent, which generates much more credible and experimental material.
It's not only the young jobbing media composers who are creating exciting alternatives to commercial copyrights. With the much-publicised decline of the record industry, many of the larger libraries have
brokered deals with extremely high-profile artists to release albums of production music, often with lucrative results. Artists are viewing this as a great way to supplement a dwindling income from record sales, and the move has done a great deal to further the credibility of production music as a viable creative resource. In addition to harnessing the power of well-known artists, library companies are forging deals with vintage catalogues and unearthing authentic retro recordings, giving clients the option of rare, hard-to-find gems on top of newly minted material.
"We've found building a library catalogue to be an area of almost unrestricted creative freedom"
Alongside these popular developments, many library companies are offering a bespoke service to not only make adaptations to existing tracks but compose new work from scratch, moving the concept of library music away from the "musical supermarket" idea to something much more fluid, creative and responsive. Libraries are widening their scope to cover more ground and to service repeat clients in a way that will keep them coming back, no matter what their musical requirements or bud-gets are. At Felt, we've found building a library catalogue to be an area of almost unrestricted creative freedom, allowing us to dig deep into our collective imaginations and come up with weird and wonderful collections of tracks like never before.
Not everything is breaking boundaries – the quality still varies wildly across the board – but the choices available have widened so much that, once you know where to look, there are almost inexhaustible and constantly refreshing resources, combined with ever-more user-friendly and ingenious online interfaces that simplify the search process to return increasingly relevant results.
It's not only the makers of media content that use library catalogues as a hunting ground. Commercial musicians dig through the vaults for unique samples and DJs hunt for gems to light up their mixes. As early as 2007, the Meltdown festival at London's Southbank hosted a concert by KPM All Stars performing classic library recordings. It's a heavily mined cultural resource inside and outside the media industry.
This being said, it's our duty as music providers to continue pushing the boundaries and offer an exciting and flexible resource to our clients. Creative music professionals running music libraries don't just want to build a collection that will deliver a quick alternative to a track you can't afford. We want to offer a sounding board that is as successful in developing creative ideas at the start of a project as it is in providing that perfect track the day before the spot airs. It's our responsibility to continue to produce engaging, fresh and boundary-pushing music, as well as to keep a constant flow of new material into the high-use categories.
The future is bright across the board in the production music industry. We are excited to see where it goes next.


---
Steve Spiro is the creative director and Alex Lodge is the general manager at Felt Music Library